When Environmental and Socialization Dog Training Long Island Is Needed
There is nothing quite like the serenity and peacefulness of taking your dog for a long, healthy walk on a scenic walking trail unless something even slightly unexpected happens. One minute the sky is blue, the sun is warm, you are achieving inner peace, your dog is happily walking along, and then SQUIRREL! There goes your dog, and if they are on a leash (which they should be of course), there goes your arm with him. At this point it would not matter if there was a starved, rabid tiger in the way, your dog is going after that squirrel. Other popular causes of this potentially dangerous situation include butterflies, singing birds, tiny chipmunks, and other dogs.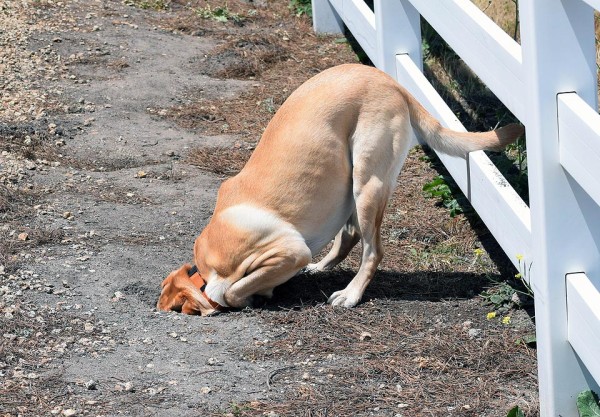 Don't let this happen to you or your dog. If it has happened before, it will happen again. You should consider environmental and socialization dog training Long Island by Canine Commander. By seeking professional help with this sort of behavioral modification, will you be able to take your dog for walks on nature trails. You will also be able to enjoy taking them to other public places like stores, hotels, shopping malls, and even food service areas.
Environmental and socialization skills training will help your dog to focus better and tune out distractions like loud noises, delicious smells, and even the oh-so-tempting occasional squirrel. By learning to avoid pursuing these distractions, dogs learn how to greet more appropriately and behave better in public spaces.
Please contact Canine Commander for more information on dog training Long Island services, which include environmental and socialization training, basic commands, puppy consultations, leadership skills and more. We also offer excellent dog boarding facilities. We are your full-service provider for all your dog training, boarding, and grooming needs in the Long Island area.