How Popular Dog Apps Could Help Your Four-Legged Friend Search
Popular dog apps are all over both the iTunes and Android stores. We live in a digital age. You can book flights, find the perfect vacation, or order coffee, books, and batteries in the same place to be delivered straight to your door. And animal shelters have been paying attention. With the popularity of dating apps increasing significantly over the past few years, they thought, why not create a way to match with your perfect dog on an app? Last year, users of the dating app, Bumble logged on to look for dates and found dogs instead. Areas like Los Angeles, New York, Chicago, Atlanta, and Austin all participated in the #FindYourFido campaign. It was such a success that animal shelters decided to make this style of finding the perfect animal match permanent. Bumble users will only find human matches now, but there are several popular dog apps dedicated to helping homeless animals find loving homes.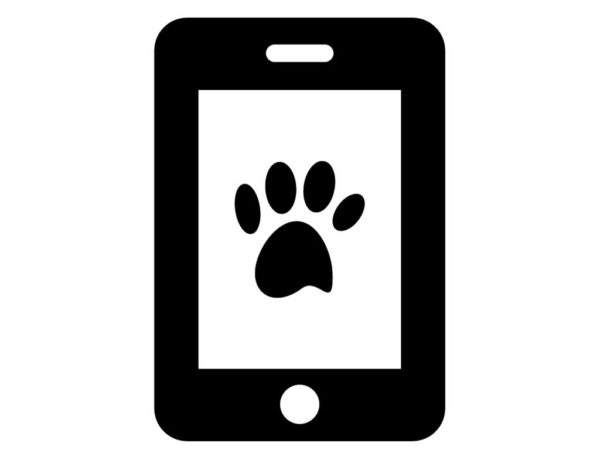 Bark Buddy, Swipe Right
Several dating style apps have popped up recently in hopes of saving lives by pairing shelter pets with their human soulmates. A Tinder-style app called Bark Buddy helps you find "Fluffy Singles Near You" and offers a selection of over 125,000 pups in need of a safe and loving home. One of the main reasons dating apps are so popular is that you get to view a large number of candidates in a short amount of time. Gone are the days of sitting in bars or coffee shops for hours trying to decide if someone is single and work up the courage to say hello. Now, you simply swipe right. It is easier than ever to find someone you connect with a create a relationship. And, it seems the system is working just as well for dogs for the same reasons. It is easier to find the perfect pup for you when you have several options to choose from without leaving your home and traveling from shelter to shelter, asking about specifics such as age, sex, and whether they are good with kids. In an age of convenience, where people are used to getting things in record time from the comfort of their homes, it is no surprise that the new wave of animal "dating" apps is significantly helping dogs find their perfect match.
Find What You Are Looking For
Petfinder has been around longer than most of the newer apps popping up. It was a bit ahead of its time but has increased in popularity now that more people are logging into apps to find their perfect pet. Petfinder shows you a large selection, not just of dogs but other animals from various shelters near you, and lets you narrow down your picks based on breed, age, gender, color, the texture of coat, and how well the animal gets along with other animals or kids. PawsLikeMe, an app that has been called "eHarmony for pets," takes it a step further. The designers of this app know that you do not always know exactly what you want and need a little help figuring it out. And that is just what they do. By providing a quiz that matches humans with dogs and cats based on core personality traits that influence the interspecies bond, you are more likely to find the perfect match for your personality and lifestyle. Users have given it an impressive 93% accuracy rating.
Popular Dog Apps Easier than Ever
These apps have made the process of finding the perfect pet uncomplicated and effective, which in turn has saved countless lives. Because the easier it is for humans to find the perfect pet, the more homeless animals find their forever home, which is, of course, the most important thing. These animals only want to be loved, cared for, and accepted, and these apps provide a way to make that happen. They have shone a giant spotlight on these loving animals to help give them the attention they deserve, in this digital age, to help give a voice to those without one.
If you are looking for a new furry friend, we encourage you to check out these amazing popular dog apps and adopt a dog in need. If you do find your perfect match and want the best training in the Long Island area, please contact Canine Commander today. We look forward to helping you learn together and deepen your bond.