Home Dog Thefts Surge During the COVID-19 Pandemic
A rapidly spreading virus, murder hornets, and – home dog thefts?! Could 2020 get any worse?  With more families staying home, companion animals are in high demand. Dogs and cats help us manage our stress, comfort us when we are down, and keep us active with socially distant runs, bike rides, and walks. It's no surprise that many households have added a four-legged friend to the family, with ample time to welcome a new puppy and ample cause for cuddles after a challenging year.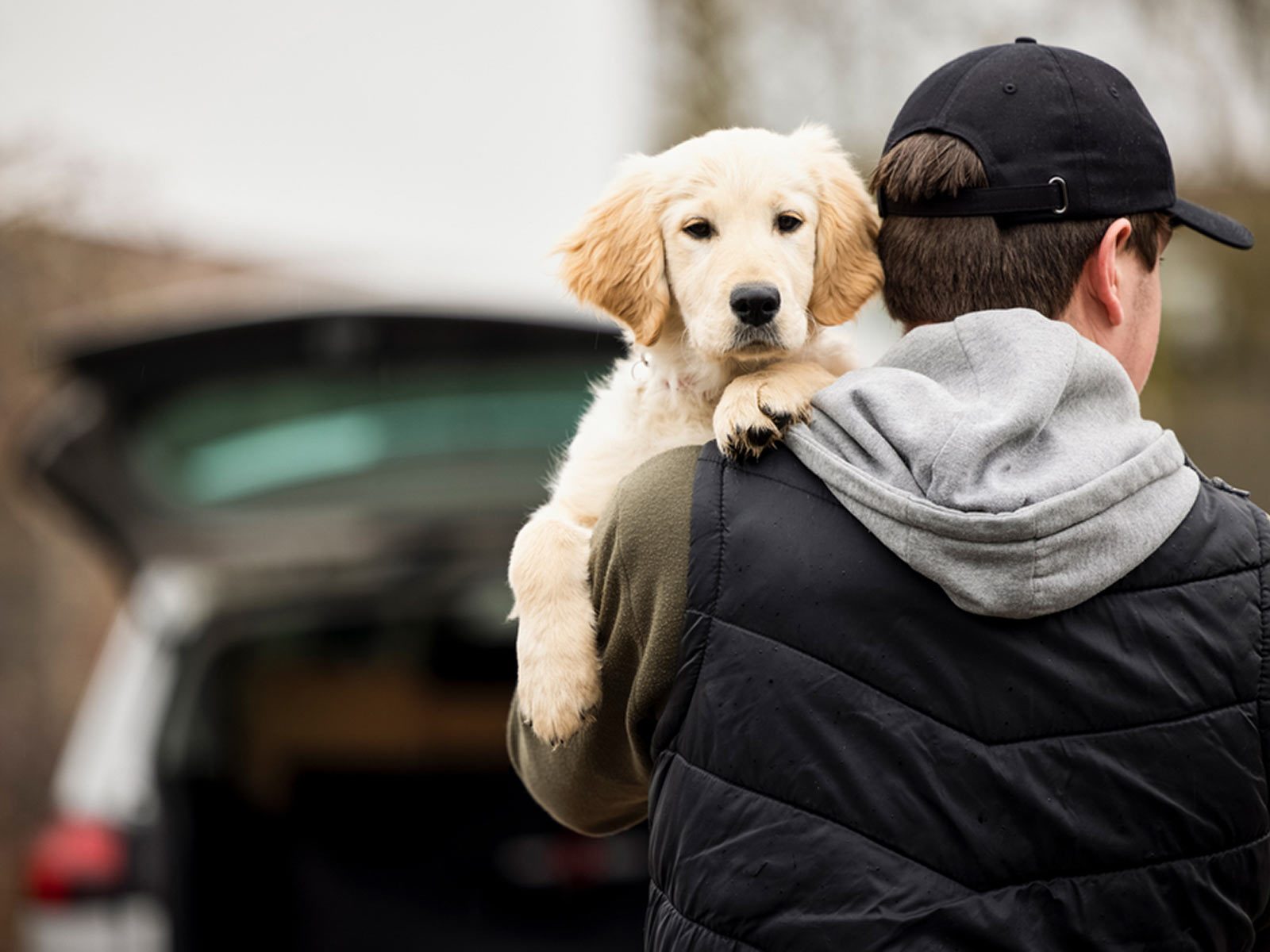 However, due to the increase in companion animal purchases, prices for purebred and family dogs have risen — a statistic dog adoption scammers have taken note of. 2020 has seen a significant rise in home dog thefts. Criminals capitalize on demand, whether they're after your brand new PS5 or your furbaby. As a result, this year has seen the highest number of home dog thefts both in the United States and globally in the past 30 years.
If that alarming leap in pet theft has given you cause to raise your level of concern, do not panic. Your friends at Canine Commander have put together the savvy dog owner's guide to everything you need to know about this frightening trend and, most importantly, how you can be proactive in protecting your companion animal. Knowledge is power and the more empowered we feel, the more safety, security, and peace we can bring to 2021.
So sit, stay, and relax. Canine Commander is on the case.
Who is at Risk for Dognapping?
It's natural to feel comfortable in our own neighborhood. However, that sense of security often comes with the assumption that nothing bad will ever happen in our area. This mindset can lead to carelessness when it comes to protecting your possessions and your pup. In fact, many home dog thefts occur in more affluent neighborhoods due to the higher number of purebred dogs in these areas, as well as the element of surprise in neighborhoods that typically do not anticipate crime. Big cities like Long Island are especially prone to home break in's and pet theft.
In order to keep your furbabies safe, take a moment to review what households are at risk for dognapping and stay vigilant for the sake of your pet's safety and security.
Puppies
Puppies are among the top demographic for home dog theft. They are friendly, small enough to carry and conceal, and easily trusting of strangers. In addition, puppies sell for far higher prices to prospective pet owners. More than half of all first time pet parents search for a younger animal so that they can enjoy bonding with their dog as a puppy and watching him or her grow over time.
In Concord, California, a Belgian Malinois puppy by the name of "Max" was recently stolen from an ER nurse's home. The dognapper carried Max away on a bike, his casual air making the crime fly under the radar for onlooking pedestrians. Max's tiny size and docile temperament unfortunately made him an easy target.
If you've recently welcomed a new bundle of fluff to the family, take extra precautions to keep an eye on your curious little one. Never leave your puppy unattended, even behind a locked gate or a fenced yard. Lock all doors, sliding screens, and windows prior to leaving the house.
Purebred Dogs
Purebreds are highly sought after in terms of maximizing profit. Crooks will target dogs that are especially striking or rare, as well as more common popular breeds like Labradors, golden retrievers, and border collies. Toy breeds are particularly vulnerable due to their size and expensive price tag, often averaging upwards of $2,500 per dog. A recent study found that Yorkshire Terriers, Pomeranians, Maltese, and Boston Terriers currently rank as the top three most stolen dogs.
If one of these little guys or girls has captured your heart, be extra vigilant when it comes to keeping them safe.
Working Long Hours
As dreadful as it is to consider, many healthcare professionals and essential workers are pulling lots of overtime during the pandemic. Criminals are aware of this activity and often case and target houses where the homeowner is frequently away.
Max's mom was away at work when he was stolen from her garage. As an emergency room nurse, she often worked long hours and would leave Max in what she presumed to be a secured area. She'd noticed prior to Max's disappearance that someone had snuck into her garage and stolen a pair of nice work shoes. While she didn't think much of the incident, small, seemingly isolated crimes often mean someone is aware of your work hours and thinks your home may be an easy target.
Have a friend or petsitter check in on your dog throughout the day whenever possible. For those seeking a socially distant approach to monitoring their animal, installing petcams is a good way to keep an eye on your dog anytime, anywhere. Always keep your pet safely inside the main house. Garages, patios, and yards are far easier to burglarize than your living room.
What You Can do to Prevent Home Dog Theft
No need to rollover when it comes to preventing home dog theft. To ensure your pet does not become a victim of dognapping, there are a few simple precautions every pet owner can take for the safety of their best furry friend.
Stay Cautious
Caution is never wasted when it comes to your beloved pet. Avoid tying dogs up unattended outside of stores. Recently, a dog was stolen outside of an IKEA in Brooklynwhile their owner was inside enjoying a day of shopping. Areas like New York are especially prone to pet theft. While IKEA dog's story ended in a happy reunion, not all animals are as lucky.
As a general rule, treat your dog as you would a child and never leave them unattended outside of businesses, in cars, yards, garages, or patios.
Obedience Training
A well-trained dog is far less likely to wander out of a yard or enclosure. It is never too early to begin obedience training. Now more than ever is the perfect time to train puppiesand young dogs the basic in order to prevent these curious little ones from becoming a statistic. Behavioral modification is the best way to ensure your pet listens to you and stays safe even when you are not always available to keep an eye on them.
Board More, Stress Less
If you are anticipating a particularly long work week, take advantage of petsitting and boarding to ensure your dog is cared for in your absence. A simple overnight stay at aprofessional, reliable dog boarding facility in Long Island is often less stressful than leaving early and returning late to an accident (or worse, a dognapping). Think of boarding as a staycation for your pet.
Go Virtual
Due to social distancing guidelines, many pet owners have been unable to participate in dog training classes for their pets. This creates a vulnerability when it comes to poorly trained puppies and dogs.
Opt for a virtual training class so you and your dog can both prioritize safety. You will learn personalized obedience skills, preventative measures for home dog theft, and enjoy a community of pet lovers willing to share their own knowledge and experiences along the way.
When our pets are comfortable and secure, we are able to feel a sense of peace and relaxation. Stay vigilant and remain knowledgeable on the rise in home dog thefts to ensure your best furry friend is well protected.