Hicksville Dog Board and Train Programs
Do you live on Long Island and are looking for a quality board and train program?  Canine Commander has the best Hicksville Dog Board and Train Programs. Dog training is an important part of being a dog owner. Your dog needs to understand what you are asking of him, and he needs to be taught to respond accordingly. Dogs are born with a desire to please and to show love. They do not want to be disobedient. When they act up, they do not realize they are doing anything wrong. They simply lack the knowledge required of them to understand what is being asked. Learning your commands and expectations does not happen overnight. Because of the time that it takes to teach a dog even the basic commands we understand that it may be complicated for you to step up to the challenge personally. Which is why we have created board and train programs for your dog.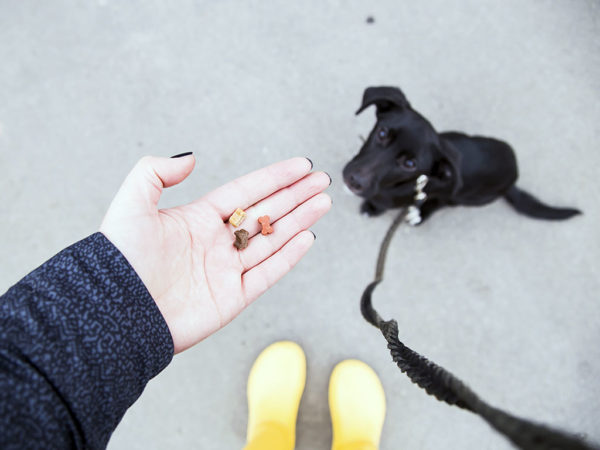 Expertly Trained Staff
When you sign your dog up for the boarding and training program, you are signing up for exceptional care and knowledgeable teaching. The staff at Canine Commander have been expertly trained, and the programs are crafted with the knowledge owner, Chris Hanley has acquired through his experience training NYPD K9 units and years of training dogs personally. Armed with his knowledge, the staff knows how to approach your dog's training in a way that is both safe and highly effective.
A Love for Dogs
Your dog will be given love and devotion from our staff. At Canine Commander, our staff is made up of people who genuinely care for dogs and love what they do. So, in addition to training your dog to listen to your commands, our staff showers your pup with affection and attention. This helps lessen any pain he may feel in your absence.
Focus on the Goal
To get the best results, it is important that your dog stay focused. Dropping your dog off for a two or four-week training and boarding program will help ensure that your dog has minimal distractions and will stay focused on his training. Sure, he will be allowed to have fun, but he will also have a training schedule that allows enough training hours for our staff to teach him all he needs to know.
Fun and Games
While staying at our facility, your pup will also have access to our indoor play area and outdoor runs. These areas will help stimulate him and give him a chance to stretch his legs. He will be given an opportunity to expel all the pent up energy that causes dogs to lose focus during training sessions.
Convenience
The board and train program was designed to be very convenient for you. It allows you to go on vacation or travel for business while training your dog at the same time. The staff at Canine Commander is capable and willing to ensure your dog feels safe, cared for, and loved while he is being trained. Go, enjoy yourself, and when you come back a happy, educated, and an obedient dog will be there waiting for you, most likely with a wagging tail. To learn more about our staff or our programs, please contact Canine Commander today. We look forward to meeting you and your pup soon.
NOTE: Due to popularity, as of January 2017 we are only boarding dogs enrolled in our training programs.