Grow Closer This Summer With Group Obedience Classes
Do you want to communicate better with your puppy or adult dog but are not sure how? Do you need a refresher course in dog-speak? Canine Commander delivers the information you need to deepen your relationship with your beloved pet through our group obedience classes.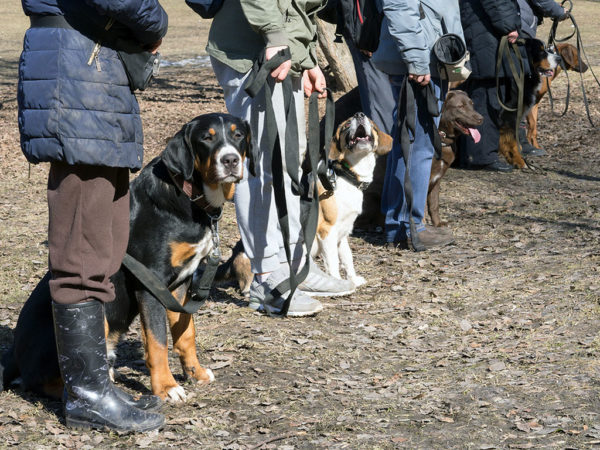 We are so close to our pets that we sometimes forget they need help to understand our commands. Perhaps our mouths say "come, " but our bodies say something else. So we, as pet owners, benefit from training as much as our pets do. Training helps owners and pets build a close bond built on mutual respect and understanding. As we increase our communication, our dogs learn to trust us completely and look to us for guidance. That creates a solid connection between owner and pup, with a happy and confident dog and an appreciative owner.
Canine Commander group classes in basic obedience help you and your canine learn to communicate in the presence of other pet owners and dogs. This maximizes learning by
Aiding in social skill development, as dogs interact with other students and their owners in a safe and controlled environment
Helping dogs feel calm and comfortable in groups
Promoting focus as your dog learns to listen to you alone and ignore distractions
Keeping your canine mentally alert, socially engaged and emotionally happy.
To deepen your relationship with your canine best friend, reserve your spot in the Canine Commander summer group obedience classes. Our certified trainers are compassionate and knowledgeable in all aspects of the pet-owner relationship and guide you and your dog to develop a strong bond.
The summer group obedience class begins May 30 and runs through June 27th. Meeting on Tuesdays at 7 pm, the five classes teach everything you and your dog need to know to communicate well. The fee is $160 for the five-week course. All classes are held at 62 Farmers Ave., Bethpage, NY 11714. Please use the side entrance on the left and ring the bell on the gate. Contact Canine Commander for more information on our group obedience classes, or call 516-503-5527 today to save your place in the summer session.