Sleepy Dogs? Quick, Somebody Find These Doggies a Bed
Unless you are prepared to laugh yourself silly, do not view these photos of sleepy dogs and where they have chosen to sleep. From the herding dog taking a quick nap atop his flock to the hunting dog neatly tucked into a guitar case, these images proves that our best friends can fall asleep anywhere.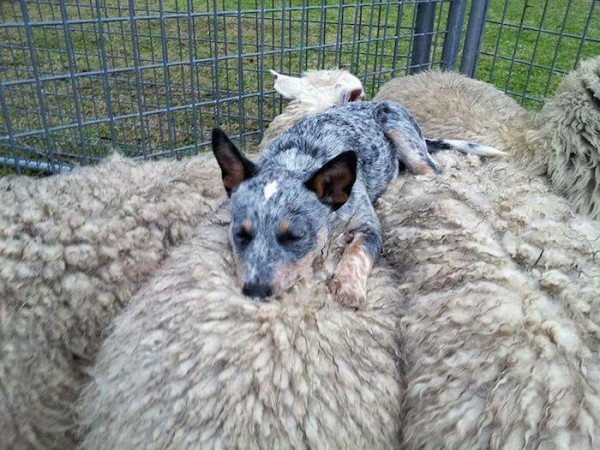 Puppies falling asleep at odd times and in odd places is not too unusual. After all, Pinterest is full of boards dedicated to just that cute subject. However, some of these dogs are old enough to have made it to their beds; at least you would think so. Maybe their guarding instincts have kicked in and they are protecting their human's possessions. What other explanation could there be for one hound mistaking plant pots for a bed (and pillow!) or another one guarding the dishwasher door with her sleeping body?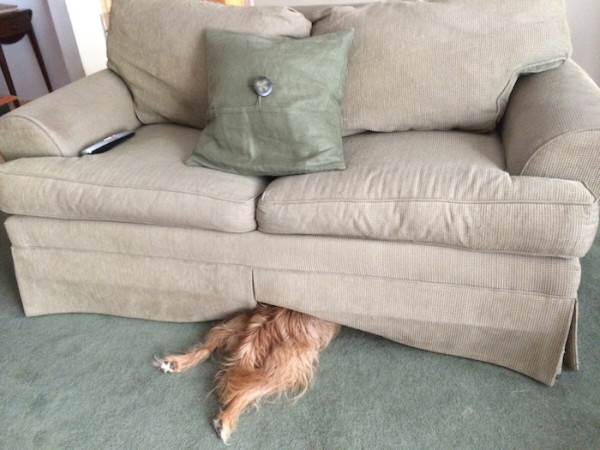 Perhaps their loving humans made sure they got enough of the exercise that is so essential for a dog's mental and physical health. If so, it is understandable that they did not quite make it to their bed afterward, but instead made it only to the nearest table leg or even fell asleep eating their much-deserved dinner.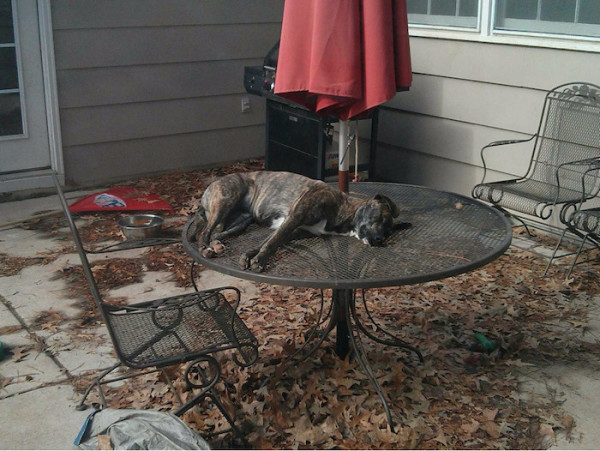 Of course, if they choose to sleep on top of your patio furniture or between the couch cushions, and you would prefer they sleep in the new bed you bought them, some training might be in order. Dogs that live in harmony with their humans learn the boundaries that make sharing a house a happy, comfortable experience for pets and people alike. With early training, even puppies can learn not to fall asleep chewing on your shoe!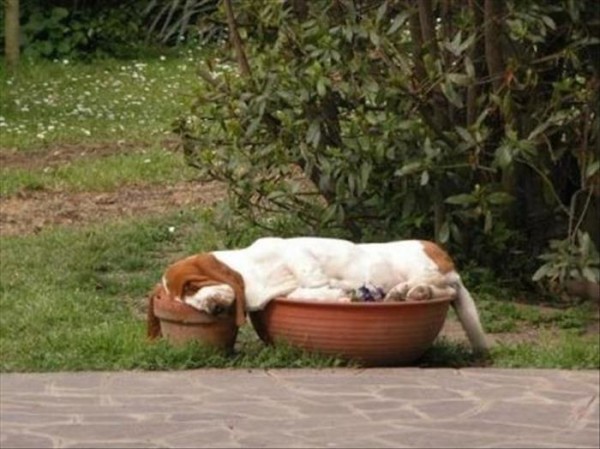 If the only time you can truly enjoy your pet is when your dog is sleeping, you might want to take your pet to obedience class. We can even arrange personalized training to address particularly annoying habits. Contact Canine Commander to find out how to enjoy your pet to the fullest, asleep or awake!