Reserve Your Spot for The 2017 Spring Dog Agility Classes
Just as sure as winter can give your dog cabinfever, spring will bring out their inner puppy. Thankfully, it is almost time for Canine Commander's Spring Dog Agility Classes. Dog agility is one of the fastest growing sports in the United States. It has impressive spectator appeal with many people enrolling their dogs in classes to get in on the fun. Agility is open to all dogs, large and small.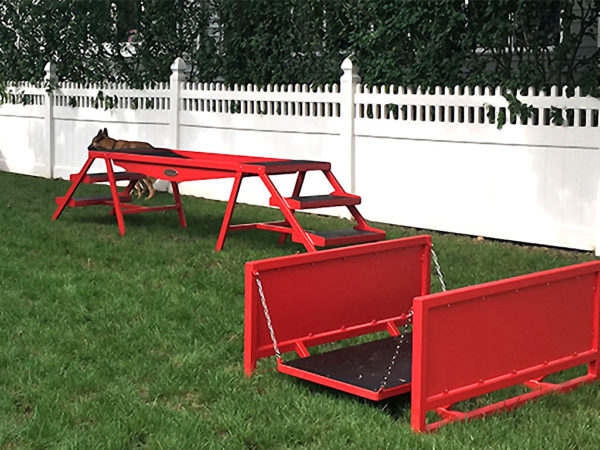 This is a lively and energetic sport enjoyed by dog lovers of all ages. You will learn how to direct your dog through different obstacle courses such as tunnels, teeter-totters, tire jumps, weave poles, and jumps. Agility is all about teamwork. Your dog will show his willingness to listen to your commands in all types of situations. He will learn to do what you ask by listening to your words or watching for your body signals.
What are the benefits of dog agility classes?
Great exercise for you and your dog
Strengthens the bond you will share
Dogs can earn titles in a variety of events
AKC recognized
Agility training fulfills your dog's natural instincts to hunt and chase. He will learn to work side by side with you, following your commands, and having a great time. If you are ready to join in on the fun, this is where Canine Commander comes in!
Agility For Fun Class Schedule
Saturdays at 12:00 p.m.
May 6th, May 13th, and May 20th
$30 per class
All classes are held at:
62 Farmers Ave, Bethpage, NY 11714
Please use the side entrance on the left and just ring the bell! Canine Commander also offers all levels of obedience classes, off-lead training, and on-site private obedience lessons If you are a brand-new customer who would like to sign up for any of our training classes or a board and train client who just needs a refresher obedience course, please call 516-503-5527 or contact Canine Commander today.