Sign Up for Dog Obedience Group Classes
Whether you are a first-time dog owner or this pup is just the newest addition to your family, a dog obedience group class offers a positive experience for you and your new best friend. A dog obedience group class has something to teach dogs of all ages, so you do not need to despair if you are just starting classes with an older dog. Here are some reasons to go ahead and take the plunge by signing up for a spring 2017 dog obedience group class.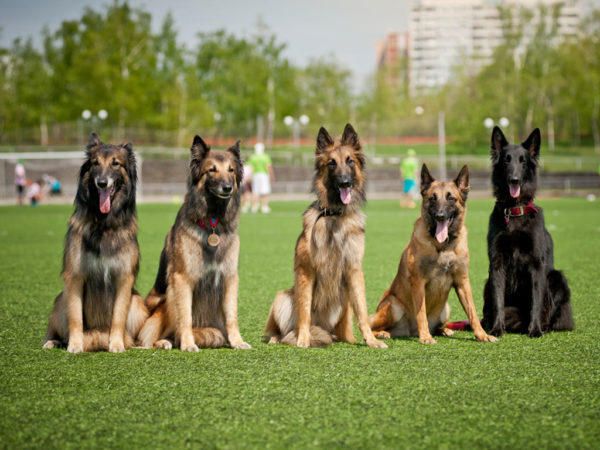 Bond With Your Puppy
When you and your dog work together to ensure his behavior is top notch, it builds a bond between the two of you. As the two of you work together, you will grow closer, and you will find your dog looking to you for instructions more often. It is fun for both of you to learn together and work towards a common goal.
Meet Other People With Puppies
Having a puppy can consume a lot of your time as you spend more time at home tackling house breaking and enjoying time together. When you choose a group class, you get to meet other dog lovers who are learning to help their pups behave better. Of course, you will not have a connection with everyone, but you might make a couple of friends and schedule play dates at the dog park.
Take Your Dog Out in Public
Once you start dog obedience classes, you and your pup will build the skills and confidence to take your dog with you as you run errands. It is possible that you have worried that your sweet puppy might become a Facebook meme as it snatches someone's hotdog off a table. Once you have basic commands down, you can take your dog with you and not worry about his behavior going viral.
At Canine Commander, we are starting our spring basic obedience classes soon. If you are looking for classes on Saturday, we have classes in May at 11 am on the 6th, 13th and 20th. We offer evening classes on Wednesday at 7 pm on May 3rd, 10th,17th, 24th, and 31st. An individual class costs $32 while the five-week course costs $160. Please join us if your new to training classes or need a refresher course. Please call 516-503-5527 to reserve your spot. Classes are held at 62 Farmers Ave, Bethpage, NY, 11714. Please use the side entrance on the left, and ring bell on the gate. Contact Canine Commander for more information today.