Upcoming Canine Training Group Classes
Are you ready to communicate with your dog in his language? Do you want to become your dog's "pack leader" so he feels comfortable and safe while he looks to you for commands? Canine Commander's upcoming canine training group classes will help you achieve all of this and more.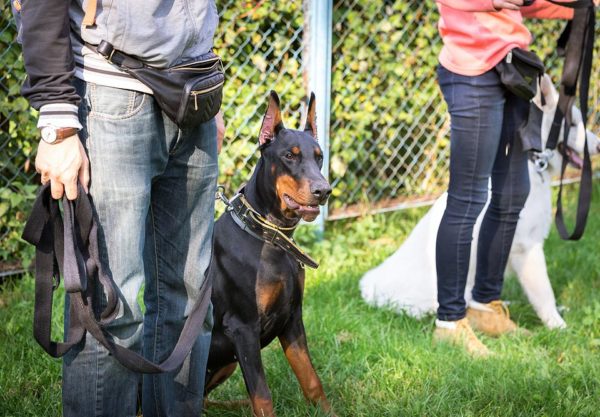 5-Week Basic Obedience
SATURDAYS – November 19 through December 17 from 10 a.m. to 11 a.m.
and
TUESDAYS – November 15 through December 13 from 7 p.m. to 8 p.m.
Both courses cost $160.
Get your dog started off on the right paw by learning all the basic (but very important!) commands like come, sit, and stay. Dogs enjoy knowing what their owners expect from them and being able to meet those goals; training your dog with correction and reward will give him the sense of accomplishment he craves.
Agility for Fun
SATURDAYS – Starting November 19 from 12 p.m.
Canine Commander's agility class is ongoing every Saturday at noon, starting November 19. The cost is $40 per class.
Agility is an athletic activity that improves mental and physical conditioning, concentration, and teamwork between you and your dog. Agility training is a great exercise for canine and owner alike, and it is an excellent way to nurture the dog-owner bond.
Canine Commander's group classes are a great way for your dog to become comfortable with other dogs and other people, which is an important aspect of training. Students get the chance to interact with other canines in a positive environment, and that goes a long way in improving their social skills. Dogs who have not had much opportunity for socialization can become less fearful and intimidated by participating in the class. Group classes also help your dog to develop his focus and concentration as he learns to properly respond to your commands while surrounded by other dogs and their owners.
All of the classes are held at 62 Farmers Ave in Bethpage, New York. Please use the side entrance on the left, and ring the bell on the gate.
Contact Canine Commander today to learn more about our canine training group classes, or call 516-503-5527 to reserve a spot for you and your dog.