Learn How to Train Your Dog to Be a Super Cool Party Guest
Learn to train your dog to be a super cool party guest. Owning a dog is an agreement between person and dog to share the space. In the city, it's a partnership. Your dog goes with you everywhere except work because both of you need the regular exercise. Your dog is there to encourage you to keep up your running goals and you are there to throw the ball anywhere there's room to chase it. Of course, because you and your dog spend so much time together you also share you social lives. If you invite a few friends over to your apartment, you can bet your dog will be begging for scraps and scratches soon enough. Even if you get invited out somewhere else, it's always a better deal if you can walk your dog there and back.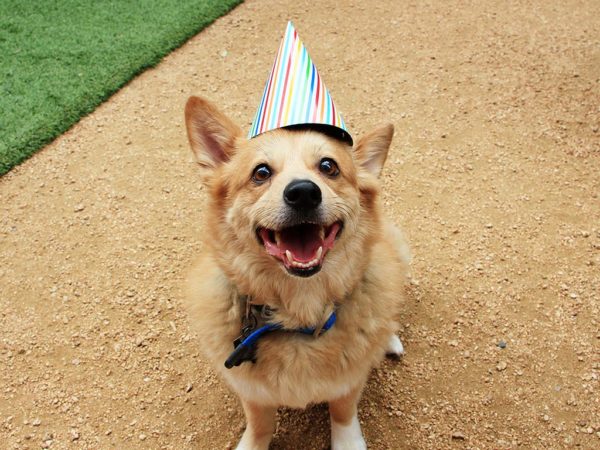 So with all this shared socializing, the best way to make your dog welcome at every party, whether or not you're the host, is to teach them to be a fantastic party guest. Strategic begging policies, fun tricks, and absolute obedience on where not to go can make the two of you a hit with almost any group.
Conversational Commands
The first step to training your dog to be the ideal wingman is to make your command interactions smoother. Your dog listens to conversations, recognizes their name, and can respond to more conversational commands that are traditionally used. This means that instead of saying "Fetch" you can use "Get Me That…" and work on a small vocabulary of identifying objects like Ball, Hat, or Backpack. This will make your social interactions with your furry friend more natural and fit into the conversation more easily.
Shake and Bow
When your friends notice how well behaved and sociable your dog is, they'll want to test out the basic dog politeness routines. This means that 'Shake' needs to be on your list of quickly responded to commands and you might want to include conversational variants like "Shake the Man/Lady's Hand" which is more entertaining and has a natural pattern to it. You can add a touch of finesse by also teaching your dog to bow, that is to lower their front shoulders on command. This is a great way to charm both friends and strangers.
On and Off Furniture
While you and your dog may be close partners, some people have very strong opinions about dogs near them or on their furniture. For this reason, you and your dog need to be in agreement about getting away from people and off of furniture quickly. In general, you want to train your dog to stay off of other people's couches without permission and never to jump up, which scares people unless the dog is very small.
Showing Your Favor
As your fellow partygoers start to warm up to you and your furry comedy partner, one of the best ways to ingratiate people to your dog is to share a little love. Have a command that indicates to your dog who to beg for scritches from and who to give puppy kisses. This is a great way for people to relax and be comfortable petting your dog for the rest of the night while the two of you enjoy an evening out and a few extra long walks.
Party Tricks
Finally, no party companion's training is complete without a few party tricks. The standards, of course, are Beg, Roll Over, and Fetch, but you can put together a variety of commands in combinations based on what is fun and the two of you enjoy. Some dogs are good at flips, some can balance things on their nose, and some are particularly good at bloodhound scavenger hunts.
If you already spend most of your free time walking and playing with your dog, the best way to make them a welcome part of your social life as well as with a combination of precise and fun training. When your dog is great crowd pleasers like shaking, bowing, and fetching handbags on command and never jumps up on shy people, you'll soon be a hit with every animal-friendly group in Brooklyn and Plainview. Contact Canine Commander to train your dog today.