Top Tips for Dealing With Cases of Canine Separation Anxiety
Does your dog have canine separation anxiety? Dogs provide humans with unconditional love and devotion. So it should come as no surprise that many canines can suffer from separation anxiety. Separation anxiety can result in many negative behaviors; however, it is possible to help your dog overcome their anxiety when you follow some simple advice.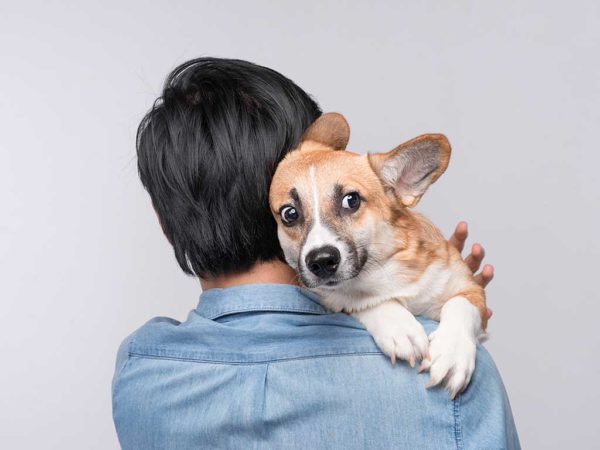 Signs of Separation Anxiety
If your dog has separation anxiety, you may notice behaviors such as:
Urinating or defecating inside, despite having been housebroken
Excessive howling, barking, or whining
Chewing or other destructive behaviors
Attempting to escape
Hyperventilating
These actions do not necessarily mean that your dog has a behavior problem. Even so, it will require you to take some corrective measures to prevent the problem from becoming worse.
Predicting Canine Behavior
It is not possible to determine which dogs will develop separation anxiety and which ones will not. However, there are some things that make it more likely your canine will become affected. For example, shelter dogs that have already been surrendered by a previous owner often fear the same thing happening again. As a result, they may become overly nervous about being separated from their new human.
Certain breeds have been developed especially for close work with people. These dogs may develop a more serious bond, and are therefore more prone to developing separation anxiety. Some examples of these breeds include German Shepherd, Labrador Retriever, Border Collie, St. Bernard, and Belgian Shepherd.
Handling Cases of Separation Anxiety
If your dog has separation anxiety, it is important not to make a fuss over your comings and goings. Remember, your pet has a keen ability to sense your emotions. If you show worry over leaving him alone, your dog will pick up on that and act accordingly.
The same is true if you appear overly joyful when you return. Your canine will come to see separation as a big deal, and may even dread it more the next time.
The last thing you want is to reinforce your pet's anxiety. Accordingly, you should act as though it is no big deal whenever you are leaving. After you return home, go about your normal activities and wait a few minutes before giving your dog praise and attention.
Desensitization Training for Separation Anxiety
To overcome separation anxiety, you must gradually increase the amount of time you are away from your dog. At first, this might mean commanding your pet to stay and then leaving the room for only a few seconds. Once your canine has met this threshold, increase the amount of time he is left alone as well as the distance.
You will eventually progress to the point where you are able to leave your dog home alone. This will also require you to slowly increase the amount of time your canine is by himself. Begin with only a few minutes, and then gradually go to longer periods. Before leaving your pet for an extended period, do the following things:
Remove any objects that might cause a hazard.
Confine your dog in one area if possible. Use a crate only if he feels safe going in one.
Provide plenty of toys to keep your canine occupied.
Leave behind a recently-worn shirt that still has your scent on it.
Training can Benefit Separation Anxiety
Obedient, well-trained dogs are better able to overcome separation anxiety than their non-trained counterparts. Learning basic commands such as "down" and "stay" teach patience, while helping your canine better control his impulses.
Training an already jittery animal is something many people struggle with. If you do not have time for training or would rather not take on this task yourself, please contact Canine Commander.