Don't Just Board Your Dog, Reserve A Stay At A Doggie Hotel in Long Island
Caring dog owners everywhere know that boarding their canine companions can be a traumatic experience for our four legged friends. The reasons for this are simple: Many boarding facilities merely house pets in small cages that are barely big enough to clear the top of the dog's head; let alone give them some space to wander a bit and relax. However, there is an alternative.  You can find a Doggie Hotel in Long Island.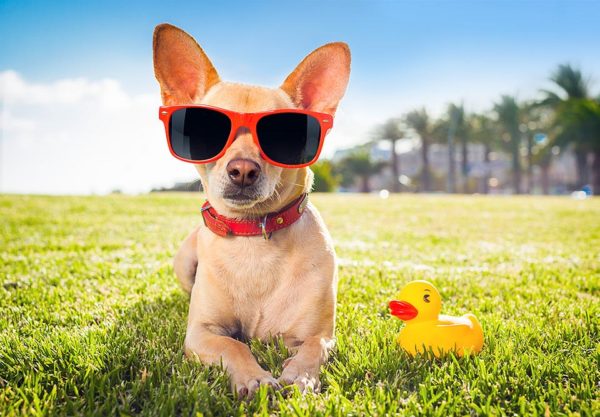 Some of them do not let the dogs out for more than just once or twice per day to do their business with almost no opportunity for socialization at all. Moreover, walking the dog is often a luxury activity that most dog boarding facilities simply will not perform for anything less than an exorbitant fee.
Well, why put your dog through all that hardship and emotional trauma when you can board them at a pampered pooch doggie hotel in Long Island? When you board your dog at the state-of-the-art Canine Commander doggie hotel, your furry best friend will have access to all of the following:
Board and Train packages
Camp Canine Commander
Dog daycare
Dog grooming
Fun activities
Healthy food
Boarding you dog at our luxury pet accommodations in Plainview, Long Island may prove to be just what your dog needs to enjoy a little break from the ordinary. We have a full staff off expertly trained professionals on site ready to tend to your dog's every need when necessary. Our facility also features individual kennels. When your dog has had enough alone time in his private boarding location, he can join some of his friends in either the indoor or outdoor play areas for some healthy exercise and much-needed group socialization.
If you are looking for a great two-for-one deal, try the Board and Train program, which is available in two or four-week schedules and can be just what you are seeking to achieve in your pet's training goals, while keeping them in a safe, fun, and loving environment.
NOTE: as of September 2016 we are only boarding dogs that we have previously trained.
For more information on our doggie hotel in Long Island, please contact Canine Commander today. We would love to speak with you!