3 Signs That You Need Professional New York Dog Training
Raising a dog in the city requires a little more patience, understanding, and a lot more discipline than inside-outside rural or even suburban pets. A dog who can happily live in an apartment or a tightly packed townhouse is one who knows their place in the world, that their favorite people are inside and all the beautiful outdoor things are outside to be accessed during your twice daily walks. While there are some amazingly well-trained city dogs here in the big apple, not everyone gets professional New York dog training.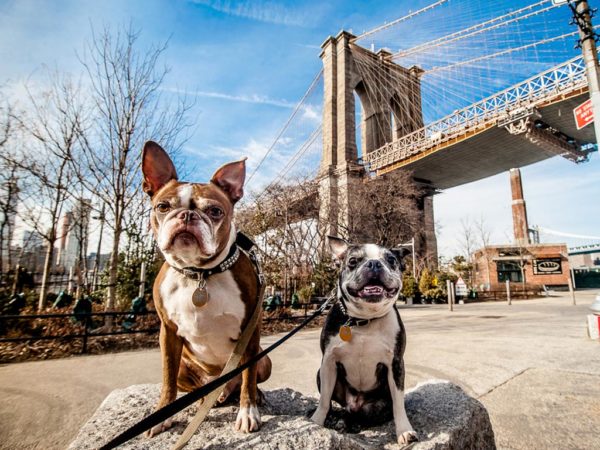 Has your city dog been giving you more trouble than you had hoped for? Are you chasing after a runaway puppy on a regular basis, asking your neighbors and guests to pardon their rambunctious behavior, or scolding to seemingly no effect? If any of these things ring true, your dog may need a little more training. Fortunately, not every successful dog owner needs to be a top-notch trainer as well, that is why there is professional New York dog training by Canine Commander. Does your dog need professional training? If you resonate with any of the next five points, then the answer is 'Yes.'
There Are Paws on Your Chest Within 5 Seconds of Getting Home
A dog's love is unconditional, and they are always excited to see you when you get home from work, school, or running errands. Left to their own devices, dogs will jump all over their favorite people, tackle them to the ground, and proceed to romp on the floor. Unfortunately, few people over the age of ten see this as the ideal interaction to have with a dog, even if you enjoy a doggy hello upon arrival.
If no matter how many times you tell them, your dog jumps up on you and everybody else as their primary form of greeting, a dog trainer can help your enthusiastic pooch learn a few boundaries and how to request welcome-home interactions without bowling over your smaller visitors.
You Have to Keep up with Your Dog on Walks
Walking your dog is not just a necessity of a cleanly home and comfortable animal, it is an art form. A dog's four legs make them naturally faster than most humans meaning that your dog is perfectly capable of keeping up with you at any pace. You have probably seen dogs jogging right along with sporty owners or walking sedately at pace on more relaxed dog walks.
If your dog, on the other hand, is always pulling at the leash trying to smell absolutely everything with little to no regard for the pace you want to set, this simply means that your pooch never really learned how to go for walks. With just a little bit of focused training and timely rewards, your dog can quickly learn how to politely match your pace without tugging you around the block.
"No" Just Does Not Seem to Work Anymore
Every dog owner has one word that is their ultimate form of "Stop That." For most owners, it is "No," though it can vary from person to person. The problem is when your dog stops responding to, or never really responded to, your negative command word. It is important that you be able to stop your dog from barking, running away, jumping on people, or exploring potentially dangerous situations with a single word. A professional dog trainer can not only help your dog learn or remember the importance of "No," but they can also teach the two of you a variety of new command words for better teamwork, cooperation, and mutual understanding.
Whether you have got a troublesome terrier or a demanding dalmatian, here at Canine Commander, we can help you train any size or age of dog ranging from eight-week old puppies to elderly animals you have inherited from a relative. No matter what your situation, if you live near NYC, Hicksville, or Plainview and need dog training, contact Canine Commander today! Our caring professionals are always ready to help.