Puppy Questions, 3 Things to Keep in Mind Before You Pick a Puppy
Adopting a dog at any stage of life is a big responsibility, but puppies are unique. The puppy stage can be both the most exciting and challenging time of your dog's life, with its own set of problems and rewards. Owners often have puppy questions, let's discuss three.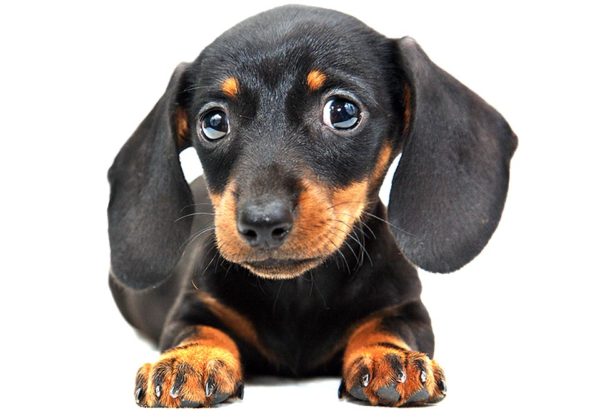 If you are planning to bring a puppy into your life, there are answers to a few puppy questions that you will want to keep in mind. While it may be tempting to bring home the first cute ball of fluff that you see, remember that this is a long-term commitment. You want to make sure that you can give your new pet a long, happy life as a member of your family. To do that, you will have to take your time and consider what is the best type of dog for you.
Size
Even though they all start out small, your puppy will grow fast. You will want to decide what size of dog you want before you start looking for a puppy. How much room do you have in your home, and how big is your yard? Do you have a yard at all? What type of care will your dog need as an adult? All of these questions should be considered before you begin your search.
Breed
There are many reasons why you might be interested in a specific breed of dog. Some people like a breed for size or personality, while others just like the way they look. However, it is often not the best idea to choose a dog based on looks alone. Huskies, for instance, are extremely beautiful and striking dogs that many people admire. What many people do not realize is that Huskies are also extremely high-energy and require much more exercise than the average dog – without enough exercise, huskies tend to dig, chew, and destroy anything they can reach. Huskies are beautiful, but they are not a breed for the faint of heart.
If you like a certain breed of dog, make sure that you know about that type of dog first. It is a good idea to talk to people who are familiar with the breed, such as owners or breed-specific rescues, to get an idea of what to expect.
Personality
When deciding what type of personality you are looking for, it is important to consider your lifestyle. Do you want an energetic dog that will like to go jogging with you, or one that will be more content lying around the house while you are at work? A friendly dog that gets along with your whole family, or one that is happier being your only pet?
Setting out to find the right dog might feel overwhelming, but our pre-purchase puppy consultation can make it easier. Our expert team will answer your puppy questions and help you find the puppy that's right for you, ensuring that both you and your dog can live happily together for many years to come. If you are ready to find your perfect puppy, contact Canine Commander today.