The Importance of a Pre-Purchase Puppy Consultation
Adopting a new puppy is a significant decision that involves not only the animal but also the home and family of the young pet.  Puppies require a great deal of patience and attention on the part of the responsible owner. A pre-purchase puppy consultation can help ensure you are making an informed decision.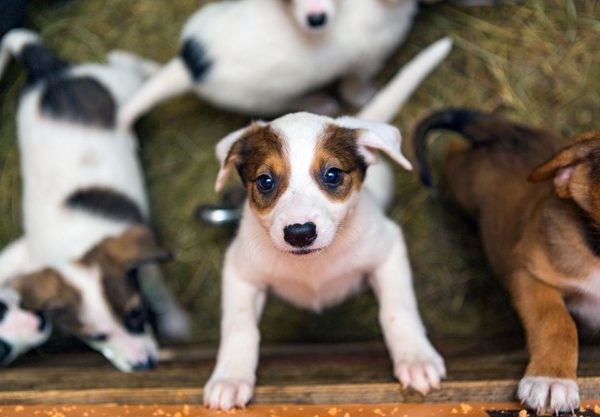 The first crucial decision is to decide an appropriate breed of dog that will fit your needs.  Puppies are undeniably adorable, causing impulse buying when looking to adopt.  Anyone looking to bring a new furry critter into the family must do some research before making any harsh decisions.  Deciding on a particular breed of dog that fits into your family lifestyle and dynamics is as important as choosing to adopt in the first place. We can help with that choice through out pre-purchase puppy consultation.
When researching the various breeds of dogs, consider their size, appearance, temperament, activity level and specific requirements.  If your family consists of a hectic home with rambunctious youngsters, a great family dog might be a Golden Retriever or Labrador, not a tiny Chihuahua that requires more delicate care and the hazards of being stepped on or dropped. The older person or one living in tight quarters would benefit more from a small breed like the Chihuahua or Yorkshire terrier.  The responsible pet owner is one that is educated when choosing the right dog to meet the needs of the family and home environment.
A pre-purchase puppy consultation can help you in making that all-important decision regarding the best breed of dog to bring into your home and family. We at Canine Commander work to help you with that decision based on your family dynamics.  Puppies require a lot of time, care, patience, love, and responsibility.  After making your choice on the perfect pup for your family, we can help to build your build a rapport with that new pet, helping it to adapt to its new home and family.  Trust and confidence along with proper training and care will provide a solid foundation for the puppy as it eases into its new family and home.
Our pre-purchase puppy consultation session can help to guarantee a healthy, confident start in life for the new pet and family.  It is imperative that you select a puppy to meet the family's lifestyle. Contact Canine Commander to find out more about the pre-purchase puppy consultation, along with other puppy training and socializing programs we offer that will set a solid foundation and longer-term healthy relationship for you and your new canine family member.