Can We Keep Him? Get the Answer with a Pre-purchase Puppy Consultation
Are your kids begging you relentlessly for a puppy? A pre-purchase puppy consultation can help you know both what breed is most appropriate and if a puppy is a good fit.  Bringing a puppy into your home is a big commitment. Unlike a stuffed animal, a puppy needs attention all the time. He cannot just be tossed in the corner and forgotten when the kids get tired of him. He is also a lifelong commitment. The puppy that waits eagerly for your child to get home from kindergarten might still be waiting for her to come home – from college!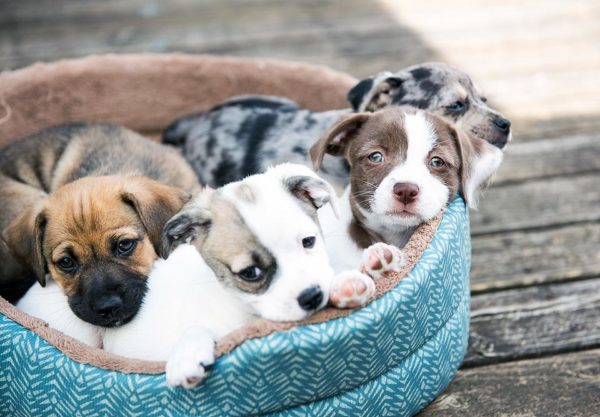 If you are considering adding a puppy to your home, there are some important decisions to make. The first factor is who will take care of him. Young children can, and should, help take care of 'their' puppy. However, children younger than about ten are simply not capable of taking too much of the responsibility.
Even older children will need supervision to make sure their dog is fed and walked on time, brushed regularly, and given the loving attention he needs. As a parent, you will have to take responsibility for meeting a growing puppy's nutritional needs, scheduling veterinarian visits, and seeing to the puppy's housetraining and also his obedience training.
If you have decided that your family is ready for a puppy, you will need to decide which kind of dog will best fit your home and family. Do you have a very active family or a budding track star who wants a running partner? Maybe your children are looking for a dog they can teach tricks, or that likes to play fetch. Other families are looking for a 'cuddlebug' that wants nothing more than to spend time being loved.
Choosing the right dog for your family and home is a big undertaking and where we can help. Our pre-purchase puppy consultation will help you choose a puppy based on your family's lifestyle, environment, and expectations. We can also help you ensure that your home, yard and family are all ready to welcome that new puppy.
Deciding to let your children have the puppy for which they have been pleading is a big decision and one in which we want you to be successful. Contact Canine Commander for a pre-purchase puppy consultation before you bring a puppy home will help ensure that decision is not only successful but also joyful.