Poodles and Golden Retrievers, Two Popular Dog Breeds
Thinking about what dog breeds to buy? Interested in dog breeds and the history of your favorite pet? A recent Atlas Obscura article throws a fascinating light on the origins of several breeds. In a previous article "Why Are There So Many Dog Breeds?" we discussed why there are so many dog breeds. Now let's discuss Poodles and Golden Retrievers and why they are so popular.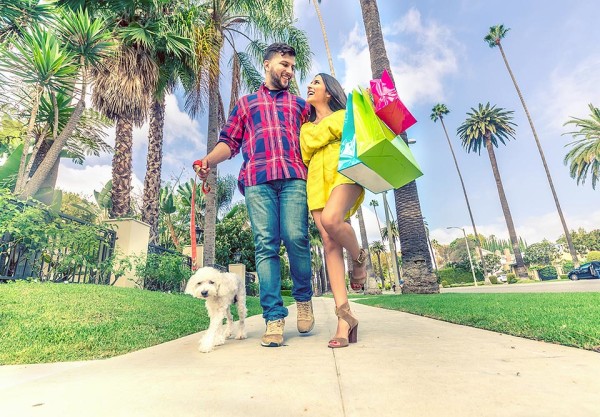 Still, even if they only date back a century or two, dog breeds ended up the way they are for a reason. Until recently, dogs were more popular for specific tasks than as companion animals. It can be fascinating to see which traits emerged for which reason, in which parts of the world.
How about the Poodle? Poodles have fallen in popularity from their height in the 1960s when they were associated with what the article calls "frou-frou lap dog" tendencies. (At the time, it made them the #1 most popular dog in the U.S. in 1960.) It is still possible to catch a vintage movie from the 1950s or 1960s in which Poodles were elaborately cut, curled, and sometimes dyed to match the outfit of the actresses. Think Doris Day, particularly April in Paris, where there are several Poodles. Moreover, they are, we kid you not, dyed pastel colors. More recently, they have shown up in Zoolander (pet of the Will Farrell character) and The 'Burbs, with Tom Hanks.
However, Poodles get a bad rap in films in which they are frou-frou, misbehaving, or associated with villains, as in the movies above. They began as hunting dogs according to Atlas Obscura, in Germany. In fact, they were analogous to retrievers: they went into the water or the forest and brought back the goods (ducks, small game) that the hunters wanted. Their feet are formed for good swimming. It later went to France, where many still think it comes from.
In addition, like many dogs originally bred for hunting, they are very smart. One of the smartest of the dog breeds, alert, and easy to train.
Although the Golden Retriever is surely not the same as a Poodle, the latter was bred in the late 1880s and the former in the 1920s, they are alike in being originally hunting dogs, alert and smart. The Golden Retriever is a classic all-American kid's dog. However, its history dates back to Scotland in the nineteenth century, when it retrieved for hunters in the highlands and the lowlands. They are great swimmers because they were bred to retrieve geese, ducks, and so on, who had fallen into the water once hunters shot them.
There are three separate kinds of Golden Retrievers. One is from the United Kingdom. It is more muscular than the one from the U.S., with a broader face. There is also a Canadian Golden Retriever, which looks like the U.S. type but is somewhat taller (but no less lovable).
Contact Canine Commander to discuss options when picking your breed.