Visit Us At The Nassau Coliseum Pet Expo 2015 On May 30th
It is that time of year again, the third annual Greater New York Pet Expo 2015 is happening on May 30, 2015 from 10 a.m. to 6 p.m. The event is held at the Nassau Veterans Memorial Coliseum on Long Island. It is a fun-filled event for pet parents and their furry, feathered and reptile friends. Live entertainment, discounted vaccinations, a pet adoption event, prizes, and giveaways are just the beginning. The dog training professionals of Canine Commander will be there too, at booth #408, along with many other exhibitors.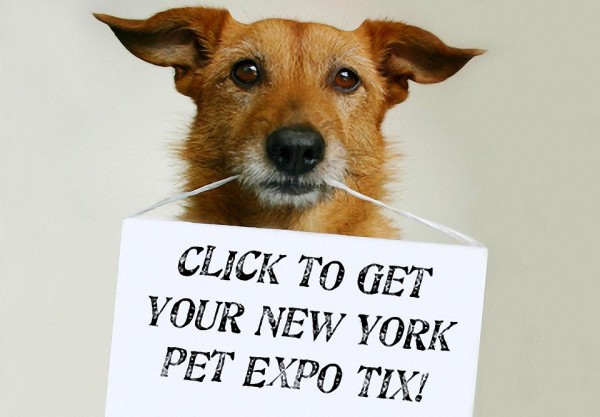 This is an excellent opportunity to learn about all the latest and greatest pet products that will help keep your dog happy and healthy. You will also learn about the best pet care and grooming techniques and a whole lot more. Take advantage of the low-cost vaccinations and free nail trims to keep your pup healthy. After that, take in an agility contest and obedience demonstration and learn a few tricks from the pros. You and your pooch will surely enjoy every minute. Dress your pooch up in his or her favorite costume and enter the pet costume contest for the chance to win a great prize.
Visit our booth #408 to learn more about dog training and dealing with behavioral issues. Our expert, credentialed trainers, have seen it all, and we understand how important it is to correct problems so you can learn to live together happily ever after. Whether your dog is a puppy or an adult, we can help you with any of the issues you are experiencing. We would love to meet you and your pup, and we will certainly do our best to answer any questions either of you may have. We love to help families.
These days, it can be difficult to find activities that the whole family, including your doggie can enjoy without breaking the bank. The pet expo, however, is a great value for families, and you are encouraged to bring your pet, or pets, along to enjoy the day with you. Buy your tickets in advance and plan to have a great time, enjoying all the activities.
If you have any questions about the Pet Expo 2015, or the dog training and dog boarding services we offer, contact Canine Commander today. We would love to hear from you, and we look forward to seeing you at booth #408.