5 Tips for Living With Your New York City Dog
For many people who live in the suburbs and more rural areas, it can be nearly impossible to imagine what it is like to live with a New York City dog. Suburban dogs have doggy doors, backyards to run around in, and plenty of wide open spaces on walks to spread out and explore. Of course, if you live in the tightly packed city with your canine companion, you know that dogs can be just as happy, healthy, and fun to live within a high-rise apartment as they can in a house with a yard. You just need a slightly different approach when dealing with New York City Dog. Whether you are thinking about moving to the city with your dogs or adding a pooch to your already busy city life, we have just a few tips to help get you started building an urban partnership with your new pet.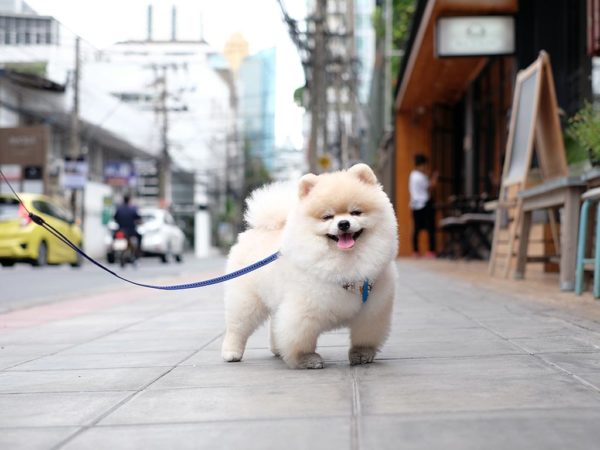 Training is Everything
Successfully owning a New York City dog is all about how the two of you respond to things, primarily how smoothly your dog can interact with thousands of people and a wide variety of situations. From sniffing neighbors to riding the bus together, what it comes down to is training. Every time you go out together is another opportunity to work with your dog on optimal urban manners no matter what their size, age, or breed. While some pet owners are naturally amazing trainers, many rely on professionals to help them get their dog ready for busy city life.
Four Walks a Day
The vast majority of city dogs have to take care of their business on walks, meaning that you as a loving owner are responsible for making sure they get plenty of opportunities. Very young and very old dogs will need more frequent walking, but most New York dog owners agree that four times a day is about the right amount of a comfortable pet and an accident-free home.
Housetraining Alternatives
Of course, though most dogs have a walks-only solution for housetraining, you have a variety of alternatives that can be implemented more conveniently inside or near the home. Some pet owners teach their dogs to take care of emergency business in the shower where it is easy to clean up while others prefer the potty patch approach, using a contained rectangle of grass out on the porch or balcony to make things easier for both you and your dog.
Pocket Full of Treats
We mentioned that training is everything? Good. While most of your dog's training can happen in a comprehensive way when they are working with a trainer, everyday situations out among the crowds of people is the best training situation any dog could hope for. Your goal is not only to keep your dog calm and polite in response to new things and people, you also want to positively reinforce good behavior and figuring out how to manage something new like an escalator. Go out with a pocket full of treats to make sure that your pet is rewarded for being responsible and polite.
Find a Play Group
Finally, and this is a special one just for social city dwellers, there are dozens of NYC doggy play groups all over the city. Whether you want to swim with your dog, hang out in dog parts, visit doggy playgrounds, or just arrange a game of frisbee between you and a group of other creatures, simply seek out and join one o f these local clubs and teams. If your dog loves spending time with other dogs, they will delight in the opportunity to play together on a regular basis.
Whether you are living in a tiny studio or a spacious upper-story flat, owning a New York City dog is just a matter of training and collaboration. When the two of you work together, there's very little you cannot do. For more information about dog training in NYC, contact Canine Commander today!