Welcome the Newest Member of your Family with New Puppy Training
Puppies are adorable and bring much joy to a family. Cute and sweet, your new puppy is home, and everything is right in your world. However, the little darling starts terrorizing your village and it is time for new puppy training. An untrained dog can cause frustration, aggravation and total upset to a family both emotionally and financially. Adding a puppy to a family is a big decision and training have to be part of that choice. Tearing up the tissue box and running the unraveled toilet paper roll through the house is funny and adorable in the beginning, but it gets old quick. Chewing the cord to the state of the art media center sound system and the frames of your designer eyeglasses usually follow.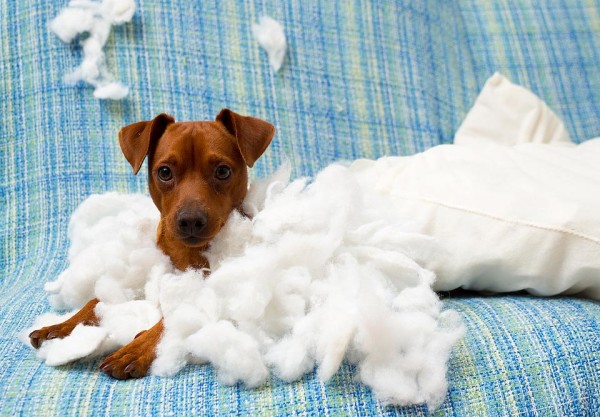 That charming little 10-pound fur ball is someday going to be a 50-pound adult dog. Jumping up on your guests and destroying the newspaper will not be appealing anymore. The sooner training starts the better. Luckily new puppy training by Canine Commander can help you with your new puppy. Our new puppy training professionals are skilled and experienced at the right way to lay a sound basis so you and your new puppy will enjoy years of obedient bliss.
Puppy training is an investment that, in the long run, pays for itself when your new puppy does not destroy your most prized possessions. Canine Commander's new puppy training is taught by experts with your puppy's personality in mind. All the annoying puppy behavioral issues are addressed including house training, chewing and biting. Serving Nassau County, Canine Commander provides exceptional training from trainers that know how to relate to your puppy and get results. Stop the puppy damage in your home today and contact Canine Commander. Keep the cuteness in your canine by teaching it manners and socialization with new puppy training by Canine Commander. You and your new furry family member will be much happier.