Questions to Prepare for Your New Puppy
The decision to add a new puppy to your household is a big one. Before you bring your puppy home, there are many factors to consider and variables to be weighed. What breed will you choose? Is your family active, or laid-back? Do you have activities you want to perform with your dog? Will he be working, or will he be solely a companion? Do you want a male or female? Do you know a breeder? Is the breeder reputable? Do you have all of the supplies ready for your puppy to come home? A crate, good food, bowls, collar, and leash? Have you chosen a veterinarian with the same health goals as your family?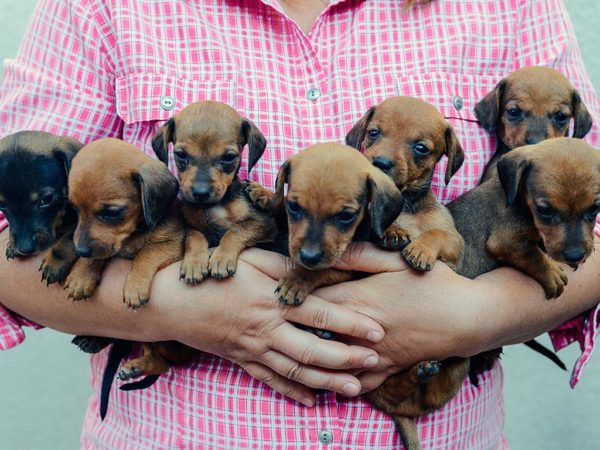 With so much in this process already weighing on your shoulders, why add even more concern? Canine Commander can do an affordable and thorough pre-purchase puppy consultation for your family. This consultation will be a personalized session conducted by our highly qualified credentialed dog trainers. There will be extensive communication where we get to know you and your family, and in turn help you choose the perfect breed for your lifestyle. Choosing the right breed for your situation is one of the most important factors in bringing home your new friend and making sure that you are both happy and safe, and that the dog will become a forever family member.
Too often dogs are surrendered to animal shelters because they exhibit characteristics that the owners found unpleasant, or the dog became too large. Knowing everything about your breed of choice can help owners avoid having to surrender or rehome their beloved pets, and here at Canine Commander we would be thrilled to make sure that you are making the right choice for your family, and making the new puppy transition as smooth as possible. Interested in our exclusive, individualized pre-purchase puppy consultation? Contact Canine Commander today to schedule your consultation.