How to Arrange for Long Island Dog Training While You're At Work
Do you know the best ways to arrange for Long Island dog training while you are at work? Most dogs are sweet, energetic companions who will go with you on any activity. But they don't always know how to behave. And not everyone is a talented dog trainer right from the start. Often, professionals and families that get dogs don't actually have the time and focus on training their dog to be well-behaved, which is something exceedingly important for any dog.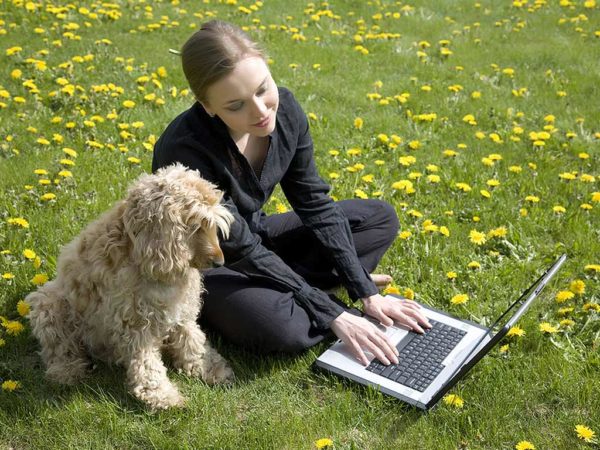 But you may also not have time to take your dog in for training sessions daily to work with a professional. Fortunately, there are more than a few solutions for busy professionals with no time for dog training. The best option is to get your dog to a trainer while you're at work. This keeps your dog entertained, improves their training, and doesn't use up any of your free time. But it's also a bit of a logistical puzzle.
The question is how you, while at work, will get the dog to the trainer.
Ask a Relative or Roommate
If you live with someone who is at home during dog training hours, you may be able to ask them to take the dog to and from the trainer. In fact, they might even be able to participate in the training sessions. But don't count on this, because anyone's schedule can change on a dime. Or they might not be able to handle transporting the under-trained canine.
Build a Complex Schedule
You may be able to take on the dog delivery yourself without interrupting your work. If you live close to home, work breaks might be sufficient to dart home, deliver the dog to the trainer's, and get back to your desk. Or, if you have some mobility in your job, you might be able to run the errand on your way to and from work tasks.
Board Your Dog
The next option is to send your dog to a crash-course in behavior training without any need for delivery – by boarding them with a trainer instead of going to and from lessons. For a single overscheduled professional or a very busy family, this can be the ideal way to help your dog learn their manners and quickly become a relaxing member of the family.
Board and train programs can be very beneficial for dogs and can ensure the dog gets a complete impression of discipline with no interfering influences during their initial behavior training time.
Ask a Neighbor
Here on Long Island, we have a lot of neighbors. So there's a statistical chance that someone in your building would be willing to walk your dog to the trainers once or twice a week. If you have any good friends that live near you, check to see if there's an open place in their schedule. And if they like dogs.
Of course, if you ask a neighbor to do a dog-related favor for you, expect to repay that favor at some point in the future.
Hire a Petsitter or Dog Walker
Another interesting solution is to hire one of the many dog services in the city. Petsitters traditionally just stop in to feed, walk and briefly play with their client-pets. But they occasionally run errands and walks to the trainer might be includable in the service. Dog walkers actually specialize in transporting animals. Around the block, anyway. If the Long Island dog trainer is nearby, then a dog walking service might be willing to walk your dog to the lessons, then pick them up and walk them back afterward.
Create a Gig Economy Task
Finally, there's the new high-tech solution: The gig economy. Fiverr, TaskRabbit and many more community task-hiring apps have made it possible to hire a local to do almost anything for you. From repainting your condo to teaching your kids piano. So delivering your dog to the trainer is easily within the realms of possibility.
Check around the sharing economy apps and try posting a job for someone to do exactly what you want. In a city like ours, you'll probably get more than one eager young entrepreneur who knows they can handle a simple dog transport mission.
No matter how busy you are, you can still have your dog trained. And during hours that are convenient for you, your family, and even your dog. All you have to do is find someone who will take your dog to and from the trainer while you're away. Your dog will 'magically' become better behaved at home and may even come back with a few delightful tricks. And you will get all your free time to enjoy your family and well-behaved dog.
For more information about Long Island Dog Training or to talk about your dog training options, contact Canine Commander today.