4 Benefits of Long Island Dog Training Classes
Here in Long Island, dog behavior matters a lot. You, your neighbors, and even your dog will benefit from good pet behaviors like smart bathroom management, walk etiquette, and manners when dealing with new people and other pets. Of course, not everyone who owns a dog is a natural trainer or knows all the tricks to teach a dog how to behave well in a densely packed environment. That's why Long Island dog training is so useful to both dogs and their owners. But good behavior and tricks aren't the only benefits of dog training here in the big city. Let's talk about four of the great benefits of Long Island dog training may not have occurred to you yet.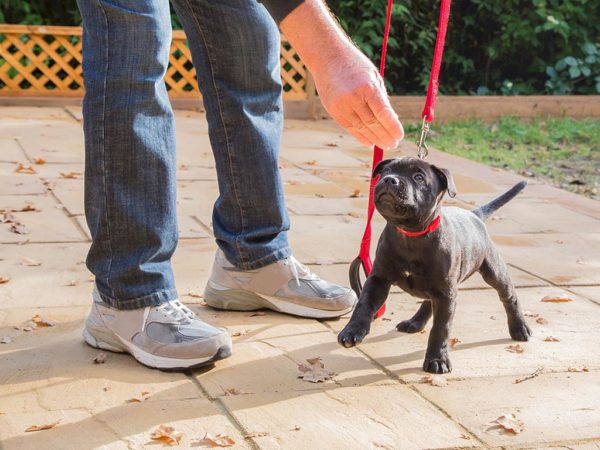 Prepare Your Dog for Long Island Life
The first and most important benefit of Long Island dog training is preparing your dog to be a skilled pup. If you live in an apartment, training can teach your dog not to run around or make noise in a way that will bother nearby neighbors and to indicate clearly when they need to go out. To meet strangers calmly in close hallways, and to handle elevators and stairways with aplomb. A city dog will be able to go for walks on crowded sidewalks and only sniff strangers in passing, and to charm people, you meet with good behavior.
Socialize Young Dogs in a Safe Environment
One of the risks of getting a dog while living alone is that your dog may not have a chance to socialize with other dogs. Socialization is vital so that your dog knows how to react to other pets and play nicely when they are in an environment with other dogs.
Training classes are an excellent opportunity for your dog to meet other dogs and learn to interact politely at the same time. Long Island dog training classes can help prepare your dog for doggy daycare, meeting other pets in your family, and interacting nicely with other animals.
Learn How to Maintain Discipline at Home
Many people think that a dog is either well trained or poorly trained, and that's all on the dog. In reality, the owner needs to be an active part of maintaining and encouraging good behavior. Not only do you need to know your dog's command words and signals, but you also need to reward good behavior and discourage bad behavior continually. Pets crave stability and regular habits.
Long Island dog training can help you as an owner learn how to be a good owner to your dog and maintain discipline at home after the training is over. Your trainer can show you how to encourage your dog's good behavior, develop new command words as the need arises, and work as partners.
Make Special Requests for Training Goals
Finally, attending dog training in classes or one-on-one sessions gives you the opportunity to request a few unique training goals. If it's essential that your dog be able to go on walks without a leash, interact nicely with small children, or some other need that is unique to your lifestyle, a trainer can help you, and your dog learn how to achieve these goals.
Whether you are new to pet ownership, have a new dog, or would like to improve the behavior of your current furry companion, dog training has a variety of benefits beyond learning command words. For more information about how Long Island dog training can help, contact Canine Commander today.