Dog Training Elements Every Long Island Apartment Dog Should Know
Have a Long Island apartment dog? In Long Island, dog training is an absolute must. If you own a dog who lives in an apartment or townhouse with you, etiquette and command words are among the most critical factors for a happy life together. That's why Long Island dog owners always emphasize a symbiotic partnership of training and routine. Not only does your dog need to know how to behave, but the two of you (or the whole family) need a system to deal with every possible crazy situation you might come across in your home.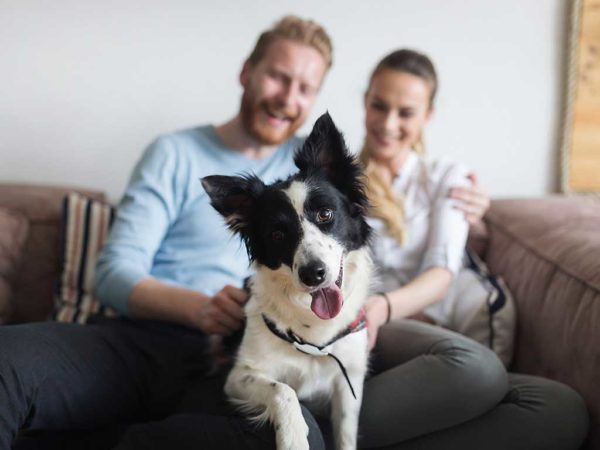 Today, we're covering the four sets of training elements that every Long Island apartment dog needs to know.
Control Words
Control words are your first and last line of defense to help your dog stay out of trouble. Even when they really, really want to chase, sniff, or bark at something.
Sit – Tells your dog to park it wherever they are and wait for your next command.
Stay – Tells your dog to stay where they are without whining while you walk away.
Be Quiet – Tells your dog that now is not the time to bark or whine.
Stop – Tells your dog to stop in their tracks. They might be standing somewhere dangerous or about to cross a line.
Lie Down – Tells your dog to lie politely on their belly. This can stop a spaz or ease tension if someone is afraid of your dog.
Close Quarters Etiquette
Walking with your dog in the city, you're going to be in close quarters with a lot of people. In the hallway, the elevator, on sidewalks, and really anywhere else that isn't an open park. So it's important that your dog is able to behave politely around people who may or may not be comfortable being so close to a canine.
Polite Sniff – Not sniffing the crotches and rear-ends of everyone they meet, no matter how much they want to. Knowing how to sniff an offered hand or someone's feet politely to greet them.
Personal Space – Not crowding people who are nearby, especially in elevators and tight hallways. Backing off on command or when someone shows signs of discomfort.
Stick to the Plan – Knowing when to keep going with the walk instead of getting derailed on a smell or a new person.
The Potty Routine
Most Long Island (and NYC) homes do not have a back door for your dog's pottying convenience, so you rely on walks and routine to take care of business. This means your dog needs to understand the routine, communicate clearly about their needs, and how to make smart decisions in an emergency.
Wait for the Schedule – Understanding how to wait for the regularly scheduled walks to take care of potty time.
Gotta-Go-Now – How to paw at the door, wake you up, or otherwise clearly let you know when they've really gotta go and can't wait for the next walk.
Emergency Protocols – Where to go to make the least mess when you're not at home, and they really can't wait.
Walkies Status Commands
Finally, your dog needs to know the basic commands for going on walks together, so they know when to go fast, slow, stop, or cut loose and enjoy themselves.
Heel / Stay Close – Tells your dog to stick close to you and not get side-tracked or try to run ahead.
Slow Down – Tells you're dog they're pulling too much on the leash and need to match your pace.
Let's Run – Tells your dog you're about to take off and it's okay to run with you.
Come On – Tells your dog to move on from their new favorite thing to sniff and continue the walk.
Go Play – Tells your dog that you're in a safe off-leash park and it's okay to run and play.
At Canine Commander, we specialize in teaching your Long Island apartment dog everything they need to know. From how to say hello to when it's safe to play, we'll train dogs and owners to form that perfect symbiotic relationship so both of you can most enjoy your apartment partnership. For more tips, tricks, or Long Island apartment dog training, contact Canine Commander today!