What to Do When You Inherit Someone Else's Poorly Trained Dog
There are many ways to find oneself unexpectedly owning a dog. Unfortunately, one day you may also become the owner of a poorly trained dog. Since pets straddle the line between family members and property, they are often bequeathed from one person to the next. Also, many people wind up with a new dog because a roommate or previous relationship abandoned the pet with them. Others charitably volunteer to take on a friend or neighbor's pet if they have to move for a job and cannot take the animal with them. Some inherit a pet from a relative that moved to a retirement home or passed away and a few even accidentally adopt a very friendly stray. Among the myriad ways to become a pet owner, sometimes the pet you end up with is not well behaved or trained. So what do you do with a poorly trained dog?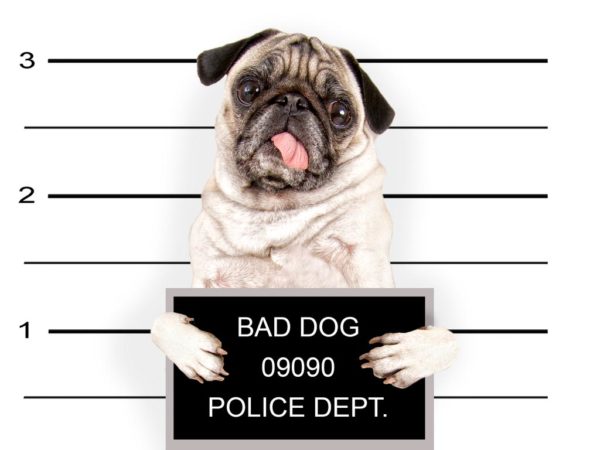 What Can You Do?
Unfortunately, many people find themselves feeling helpless in this situation. They do not want to feel bad about disciplining an animal for behaviors they are used to, but they do not want to put up with bad pet behavior either. If you are starting to get overwhelmed dealing with an untrained pet, take a deep breath. There are professionals for this. Dogs are inherently sweet creatures who want to make you happy, but a dog that was half-trained by someone else has learned things that may not work for you. The two of you just need someone to translate.
Dog Trainers Teach Both of You
If you are worried about building a bond with your dog, a professional trainer is exactly who you want to work with. Dog trainers are people who love dogs and can help both of you learn to communicate. They will help you learn to make your desires clear to your dog and can help your dog learn how to respond in ways that make you happy. Once you cover the basics of behavior control like Stop, Heel, and Lie Down, talk to your trainer about how you want to interact with your dog, the commands you want to establish, and the behaviors you would like to see. Your trainer can then help you teach your dog and reinforce at home so the training sticks.
Dealing with Old Tricks
Of course, teaching new behaviors is one thing, but often the primary point of division between an owner and a second-hand pet is a behavior learned with the previous owner. Sneaking out the door, stealing food off of plates, and assuming dominance over all furniture are among some of the more common lingering bad behaviors. Dog training can even help you deal with these though the trainer may not be around for the sneakier behaviors. When you establish a channel of communication and discouragement with your dog, you can teach them that this behavior is no longer acceptable in the new home.
Inheriting a dog from a relative, friend, neighbor, or previous romantic partner is incredibly prevalent in our society. Many kind-hearted people wind up with a pet when they did not intend to simply because there is no point in seeing an entirely nice animal sent to the shelter. If you are enjoying everything about your new pet except for a few lingering bad behaviors or lack of training, a professional dog trainer can help you establish a new bond of cooperation, obedience, and friendship.
Remedial dog training in Plainview and the throughout the NYC area is available for a poorly trained dog. Whether you are dealing with your pet, a new puppy, or a pet, you adopted as a favor to someone else, with professional training you can enjoy urban life as a happier pet and owner team. For more information about professional dog training in Plainview, contact Canine Commander.