Training Your Long-Island Dog to Use an In-Apartment Dog Run
Did you know that you can create an in-apartment dog run? Long Island residents love dogs, despite our highly urban home town. Many people outside the big city have trouble imagining just how easily dogs can adapt to city life, getting all their exercises and outside time from walks with owners or time spent in the local dog park. And each Long Island dog owner has their way of maintaining a peaceful environment at home. There are front-hall fetch games, placating belly rubs, or long runs to wear everyone out before a quiet evening.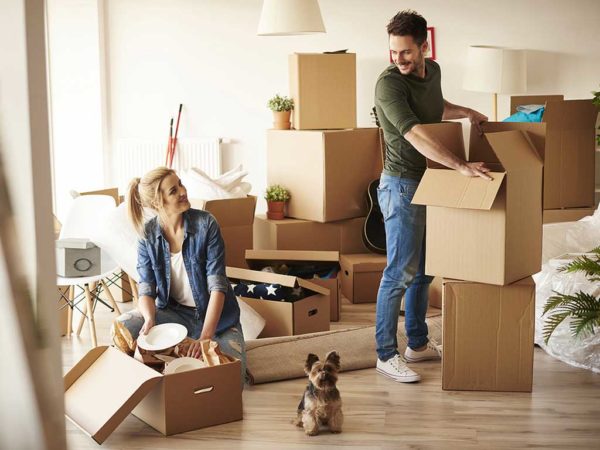 But there's also another interesting way to keep your pets off the furniture and out of laps that works for young and un-walked dogs as well: Indoor dog runs. Not everyone realizes this, but it is possible to build your dog their own space where it's safe to be a little more dog-like indoors without putting your interior decor or floors at risk.
Why Use an In-Apartment Dog Run
If you're raising a puppy or have an energetic inside dog, an indoor dog run is an incredibly useful option to have. Your dog's main goal is to be social. They want to nap and hang out in the rooms where your family and visitors are. They want to be close enough to the kitchen to be available for scraps duty, but they don't necessarily need to be at your elbow to be happy with their place in the room.
A dog run essentially provides a designated area, and pathway through the house, where your dog can safely be on the other side of an indoor dog fence from any doors or dog-sensitive furniture. This can be great for making sure guests don't get jumped on, trashcans don't get marauded, and discipline is maintained even if you're not finished training a new dog yet.
Designing Your In-Apartment Dog Run
There are three core elements to any indoor dog run design. Your dog's bed, their toys, and an indoor dog fence are creating a line anywhere you want around the apartment. With gates for people, you can easily define which areas of the house your dog has free-roam in and which areas they are not to enter. This can be a great way, for example, to allow your dog to join you for snuggles on the bed but still keep them out of the kitchen and safe from running out the door.
Some owners build their indoor dog run like a pen using a large section of the public room space, like an unused kitchen nook. Others create a pathway so that their dog can safely follow them around the apartment without having complete free roam of each room. It all depends on how you want to interact with your dog in your own apartment.
But whatever you do, make sure that your dog's bed has a special place near you and that they have plenty of toys to play with inside the run. And, of course, an indoor run is no replacement for the exercise of walks and dog park time.
Training Your Dog to Use an In-Apartment Dog Run
The final step is to train your dog to enjoy having an indoor play area. For dogs who are familiar with good behavior inside, this gives them a space to frolic a little, especially if you put down protective mats on the floor. Feed your dog treats in the play area and step inside to play with them. To make your dog happy to be in the area, reach over to pat their head when they shadow you on the other side of the fence.
No matter how you choose to share an apartment with your dog, Long Island dog trainers can also help you achieve your goals. Dog training can help your dog adapt to staying inside their apartment pen and enjoy the time you spend together in the same room. Contact Canine Commander today for more information on how to train your dog to match your Long Island lifestyle.