How to Handle a Friends Poorly Trained Dog
Sometimes a friend or relative gets a dog that lacks restraint or exhibits aggressive behavior. You hope the dog will become better behaved over time, but the behavior continues. What do you do? When and how can you successfully help a friends poorly trained dog be better behaved?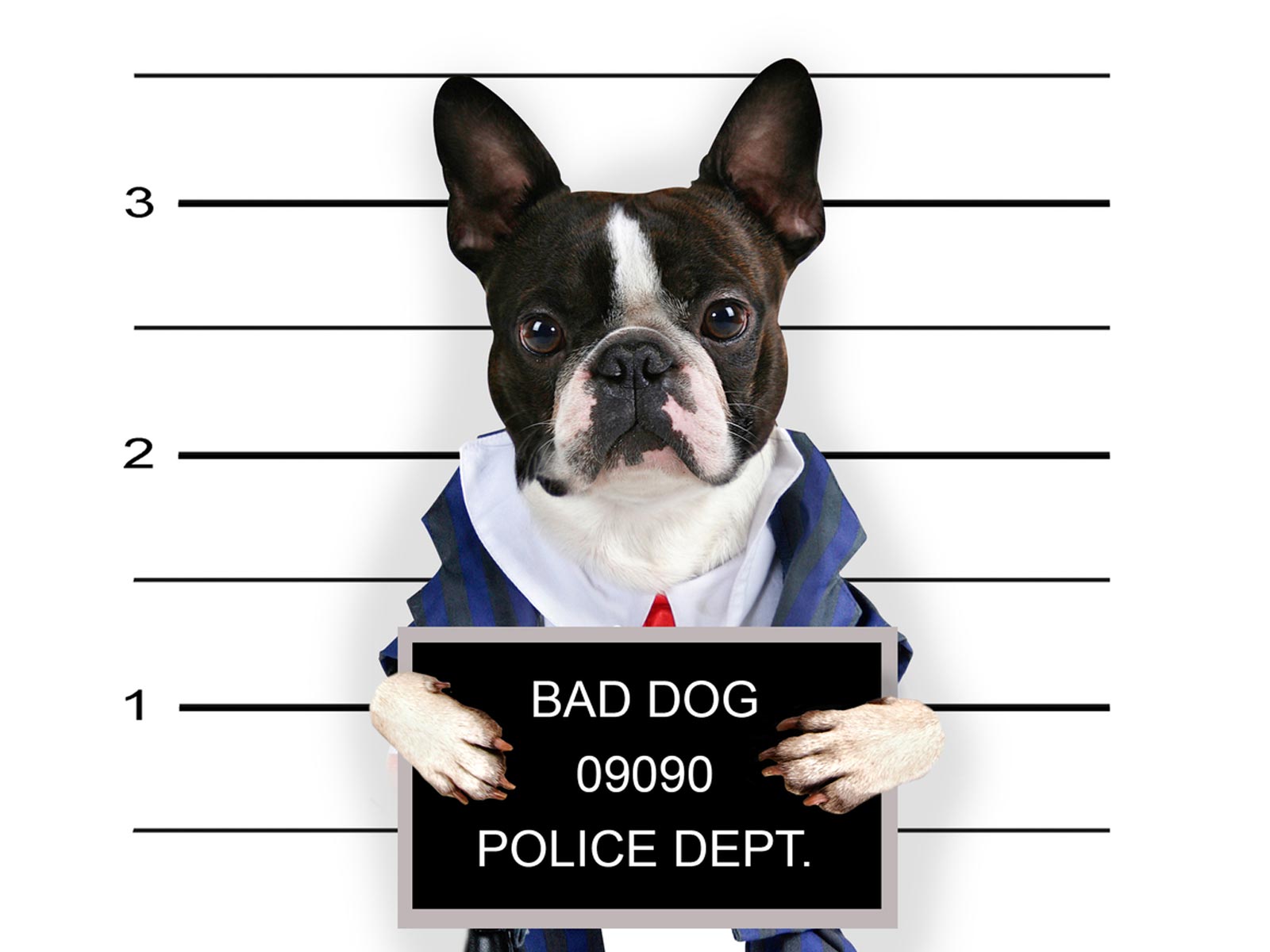 This is a situation we've all experienced, and you have options. While still being compassionate to your friend and their dog, you can help them become more popular with guests by guiding them toward a little mutual training.
Sometimes Friends Have Dogs that Misbehave
To approach the situation with care, it helps to understand why poorly trained dogs and good friends seem to find each other.
Pet Owners Are Not Always Ready
The most common reason is simply that not every well-meaning new dog owner is truly ready to be a dog parent. They need to be strong, firm, and consistent to train a dog properly. It also helps if they have some information on best practices for dog training at home. Owning a dog in the city, training, and home discipline are even more critical, and not everyone is ready for the responsibility or the intensity of training a new dog.
Some Dogs are Harder to Train than Others
It's also possible that your friend has a more willful dog than they were prepared to work with. Often, the most intelligent and friendly dogs are also the most challenging to train. Some breeds of dogs are well-known to be more challenging to train. Willful dogs are smart enough to understand commands, but their owner may need to win obedience with firm and expert training techniques.
What You Can Do About a Friend's Dog Behavior
If you are a dog-lover, it can be hard to see a poorly trained dog getting disciplined for bad manners. If you are not thrilled about a dog in your lap, a poorly trained dog can make it hard to enjoy visiting your friend. But what can you do? Is it not your dog? The reality is that there are several things you can do for a friend with a poorly trained dog to help the pair become better hosts and guests.
Install a Training App on Your Friend's Phone
Sometimes, all your friend needs is a clue. Several great apps are quick guides to dog training tips, videos, and best practices. Your friend can browse obedience training tips and fun tricks to practice, along with guiding how to train their dog more effectively.
Please install one of these apps on your friend's phone and show off using it to get results fast. Your friend will get that clue in no time.
Petsit and Provide Dog Training
If the dog just needs a few more commands and you're a pro dog owner, consider offering to dogsit for a long weekend for a friend. If the dog lacks a skill, step in and teach their dog a few essential manners. In some cases, your already trained dogs can help a friend's dog quickly learn and adapt to techniques that get the best results from humans.
Gift Long Island Dog Training Lessons
Finally, never forget that you can gift dog training lessons. A coupon or referral for local dog training can be exactly what your friend needs, especially if they are an inexperienced and unsure dog owner. Dog training lessons are usually designed to train both owners and dogs to share commands and work together. If your friend accepts the gift, they'll be living happier with a well-behaved puppy.
Canine Commander Long Island
We know you want your friend and their dog to have a good time around the company, which means good manners. Here in Long Island, dogs must be well-behaved to fit in well with apartment and city life. To learn more about long island dog draining lessons, contact Canine Commander today! We look forward to helping Long Island dog owners build pet-owner partnerships.