Holiday Dog Safety Tips from Canine Commander Dog Trainer
The holiday season is upon us. While we humans may find the hustle and bustle of travel, family meals, and shopping to be an essential and enjoyable part of the months of November and December, our canine family members may feel differently. Here are some holiday dog safety tips to help ease the adjustment and behavior for your dog this holiday season.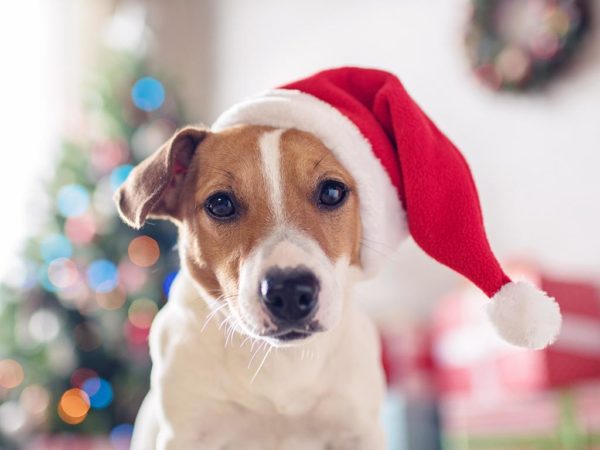 Hosting Visitors/Holiday Gatherings with Pets
Inform all guests in advance of their arrival that you have pets.
Make sure your dogs have a quiet place to escape the crowd and noise. Access to this area should be restricted from well-meaning guests and should include your pet's crate and favorite toy.
Monitor exits closely, and ensure that microchip and pet finder services are updated with current contact information. All pets should be wearing identification in the event of an escape.
Keep food and trash secured. Do not allow hand feeding of food to pets by holiday guests. Dogs can consume a large number of unhealthy salts and fat as a result.
Holiday Travel with Pets
Travel with pets in your car is subject to requiring a health certificate, depending on which states you are traveling. International travel requires certain documentation as well. Be sure to research travel requirements before your departure.
When traveling by car, keep your pet safe with a proper form of restraint.
Before traveling by plane with your dog, consult with your veterinarian. Some breeds may have respiratory difficulty when traveling by air.
Plan carefully, packing your dog's typical diet, favorite toys, and recent vaccination and veterinary records. Consider packing a small first aid kit for your pet.
Update microchip and pet finder service information before traveling, and be sure your dog is wearing identification at all times.
With some forethought and careful planning, the holiday season can be a safe and enjoyable one for your pets. In addition to the above holiday hosting and travel tips, consider a boarding and training stay for your canine at Canine Commander. Carefully crafted two-week and four-week programs are available to provide both an enriching, positive experience for your dog and produce outstanding results in obedience and training. Contact Canine Commander today for more information and holiday dog safety tips.