Help Caring Hearts Canine Rescue and Win a Fabulous Trip to St. Thomas
Caring Hearts Canine Rescue's 2018 Fundraiser is here with a truly once-in-a-lifetime offer to win this year. Picture yourself swimming in crystal clear blue waters under a bright sun in beautiful St. Thomas! What can be more worthwhile than making memories with your family and friends in a beautiful Caribbean paradise? How good would it feel to enjoy your vacation knowing that you won it by donating to a worthwhile organization that helps dogs find loving homes?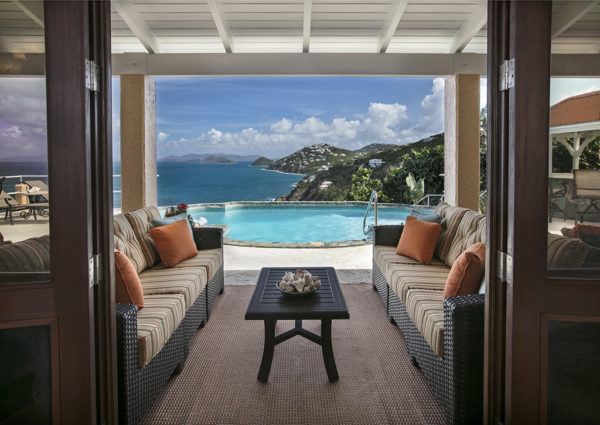 For a lucky raffle prize winner, Caring Hearts Canine Rescue has an amazing offer of a seven-day/ six-night vacation in a private villa in St. Thomas in the U.S. Virgin Islands! Only 200 tickets will be sold in total. Support this wonderful organization which provides a variety of services to rehome dogs in new forever homes and get the loving care that they need and deserve.
St. Thomas: A Caribbean Paradise
As the gateway isle to the Virgin Islands, St. Thomas exudes a relaxing and pulsating Caribbean energy. Known for its stunning white-sand beaches and snorkeling, St. Thomas is full of natural and historic attractions. Charlotte Amalie, the capital city, is full of Danish colonial architecture and historical pirate legends. Relax on the lovely sandy beach in Magens Bay or Sapphire Beach, or shiver ye timbers at Blackbeard's Castle, a historic 1679 watchtower named in reference to the area's pirate history. On the harbor, the 17th-Century Fort Christian is a local history museum. Encounter sea turtles and other marine life at Coral World Ocean Park. Alternatively, if you prefer to indulge in duty-free shopping, St. Thomas boasts a robust shopping scene.
Both cosmopolitan and secluded, St. Thomas abounds with things to do, from watersports and sailing, diving and dining, to shopping and snorkeling. Of course, lounging on the beach often ranks high on the list of things to do! With lowest average temperatures not dipping below 73 degrees Fahrenheit in January, St. Thomas truly is a tropical paradise.
The Exclusive Prize: The St. Thomas Villa Vacation
This amazing seven-day/ six-night vacation will have you relaxing in no time in a beautiful 5-bedroom house at Villa Viento ("Villa of the Wind" in Spanish), in the exclusive and gated neighborhood of Peterborg, St. Thomas. The villa comes with:
Extravagant oceanfront views of Villa Viento
5 Bedrooms (sleeps 14; children welcome)
Private bathrooms
Air-conditioned suites
A refinished, private, and heated pool
Brand new cushioned poolside furniture
Hot tub
Fully Equipped Kitchen with oven, microwave, dishwasher, etc.
Game Room with Pool Table
Whale Watch from the comfort of the outdoor deck
Wi-Fi
Dish network
To view the property details and photos, click here.
This incredible vacation is valued at $22,895. The winner will be drawn on April 2nd. The St. Thomas Villa Vacation can be booked anytime between May 1st and October 31st, 2018. Airfare is not included.
Tickets are only $100 each, and a maximum of 200 tickets will be sold! All proceeds will benefit Caring Hearts Canine Rescue.
To purchase raffle tickets and read the FAQs and disclaimer, click here.
About Caring Hearts for Canines
Caring Hearts Canine Rescue is a part of Caring Hearts For Canines (CHFC), a 501(c)3 non-profit canine rescue organization founded in 2014 by Jennifer Chopping. Based in Southern Pines, NC., CHFC helps hundreds of dogs find wonderful new, forever homes each year. The mission of Caring Hearts for Canines is to rescue and rehome dogs at risk of being euthanized and to educate the public to decrease the proliferation of these dogs. Caring Hearts For Canine's operations include providing appropriate veterinary care including, spay and neuter services, vaccinations, foster care, socialization, and transportation for adopted dogs to their new forever homes.
Their motto is: "We rescue them, they rescue us."
To learn more about Caring Hearts Canine Rescue, visit their website at caringheartsforcanines.com. Know of any other opportunities to help dogs? We would love to hear from you, contact Canine Commander today.