Fun Doggy Outings for You and Your Dog
Are you looking for fun doggy outings? There is a reason dogs are considered man's best friend. The bond between humans and dogs is uniquely beautiful, and the life you share is full of adorable, fun moments that will provide a lifetime of lasting memories. Dogs are so wonderful that just sitting at home with them snuggled in your lap is enough to make you both happy.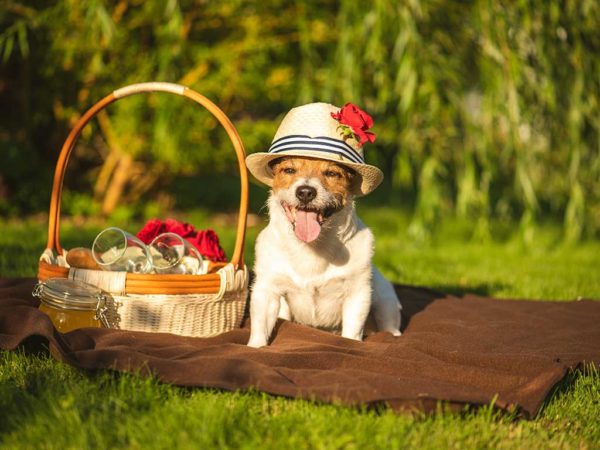 And while couch snuggles are wonderful and should certainly be experienced, there are a ton of other activities that you and your dog can participate in to make your life together a bit more exciting for both of you. If you are looking for new adventures to have with your fur baby, then take a look at the list below.
Eat at a Dog-Friendly Restaurant
Several restaurants love dogs as much as you do, and they will gladly open their doors (or at the very least, their patios) to invite you and your dog in with open arms. Dining with your dog is a fun experience for you both. Your pup will likely be showered with affection from fellow restaurant goers, and what dog does not love attention? While you dine, your dog will get a glimpse of your world, and likely dine on a few doggy treats or special menu of his own. This simple act of taking your pup with you transforms what would be a regular meal for you into a fun new experience. It is a win-win for you both.
Stay at a Pet-Friendly Hotel
Going on vacation is always an exciting adventure and welcome break from the day-to-day life you lead. But one of the saddest parts of leaving the comforts of home for new experiences is that you normally leave your pup behind. It can be a truly emotional experience saying goodbye to your dog, even if it is just for a few days. So, why not take your dog with you next time? You avoid the sad goodbye, and your dog can experience new places and adventures alongside you. It doesn't get better than that. There are plenty of dog-friendly hotels all across the states, so finding one in your desired location should not be difficult, and the staff at these hotels normally adore dogs and will go out of their way to make you and your pup's stay a very pleasant one. Soon, your dog will start to look forward to vacations as much as you do.
Dress up for Halloween
The holidays are always a fun time for us humans, but for dogs, they can be just another passing day. So, this year, why not make it exciting for your furry friend as well? Instead of shopping for one costume this year, shop for two. Show your pup the fun All Hallow's Eve has to offer by getting dressed up together to go "trick or treating." There are likely several shops in your area that give out dog bones or special dog-friendly treats to any pup prowling around town in costume. This year, recreate the fun you had as a kid for your furry baby.
Go to the Dog Park
Dog parks are a great place to let your pup interact with other dogs and let loose some of that pent up energy. If your puppy is shy, it is the perfect opportunity to socialize him and help him become more comfortable in the presence of others. There is nothing quite like watching the joy on your pup's face as he enjoys the freedom to run around, plays chase, and makes new friends. And who knows, maybe you can strike up a conversation with your fellow dog-lovers and make a few new friends yourself. Did someone say puppy play dates?
The best way to ensure that these outings go smoothly is to make sure your dog obeys commands and knows the rules. Training your dog is vital to having successful experiences in public areas. For a variety of training courses that are designed to meet your dog's specific needs, please contract Canine Commander today. We look forward to getting to know you and your dog as we prepare them for all the wonderful adventures the two of you will share.