Tips for Choosing a Family Dog For a Cat Person
For the last few days, weeks, or months, your kids have been begging you for a dog. They've been pointing out other people's dogs. Explaining how their friends all have dogs — showing you pictures of cute puppies on the computer. And in theory, you have no problem with your kids having a furry friend to play and nap with. You're even reasonably willing to take care of vet shots and walkies. You've heard about how good a dog can be for childhood development. But there's just one problem. You're a cat person.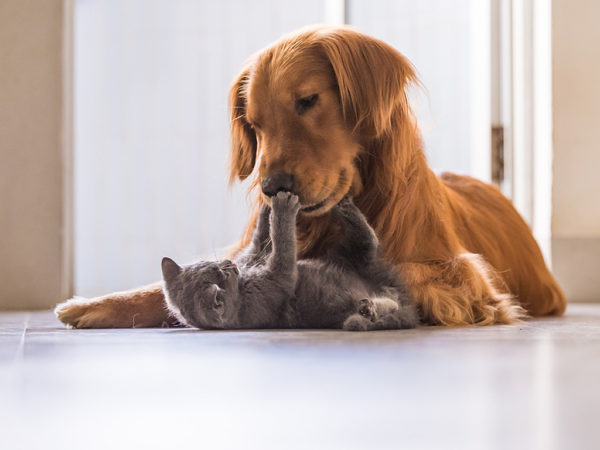 Family Dogs for a Cat Parent
Most people don't know this, but you can get a dog that fulfills most of the pet requirements of being a cat. You can get a dog who is chill and likes to hang out with you on the couch. A dog that seldom barks and prefers snuggling to rambunctious play. You can even find a dog that is independent-minded and will be happy home alone during the day. You can use a combination of selection and training to get your family a cat-like dog — a family pet both you and your kids will enjoy.
Don't Start With a Puppy
If you don't have the energy or time to commit to a needy dog, then starting with a puppy is not the right move for you. Instead, look for half-grown or full-grown dogs in shelters and pet stores that sell second-hand pets. These dogs are not just older. They're also more likely to be half-trained, familiar with children, and settled into their pet personalities. You want to look for a dog that has some training and responds to basic commands like sit, stop, and come here.
Look for a Calm-Spirited Dog
For your cat-loving sensibilities, you'll want a dog that is calm most of the time. Any dog can get excited about playing with your kids. But not every dog can also sit quietly for hours or patiently wait their turn for scraps. Look for a dog that notices you, but does not immediately jump up and start pawing at the glass.
A calm-spirited dog will make a better companion for a cat parent and is also more likely to be gentle and considerate with your kids. They will be happier spending quiet evenings with you, nuzzling your hand for petting, and are more likely to dog-murmur than to bark.
Training is Everything
Once you find the right dog, the next step is rigorous training. People who like cats enjoy them partly because cats aren't too pushy. They don't ask insistently for things (most of the time). They don't bark, jump up on people, or sniff bottoms. And your family pet can learn these same things. But it'll take quality dog training.
Long Island dog training can help you transform a friendly family dog into the perfect mild-mannered companion for both your kids and you, the cat-lover. With training, your dog can go from speaking little to never barking at all. They can go from being gentle to being perfectly polite about waiting and following orders. And they will learn how to back off or chill out on command when they do get excited.
Adding a Family Cat
But perhaps the best part of this plan is that done correctly, and you may even be able to have a family cat as well. A mild-mannered and well-trained dog can learn to love a cat and can be trained to treat cats with gentle deference in the household. If you are a parent who loves cats, but your kids are begging for a dog, know that you have options. Here at Canine Commander, we are proud to offer Long Island dog training for all your behavioral training needs. For more insights into training the right dog for your family, contact Canine Commander.