Does Your Dog Need Our Canine Training Center?
Are you having communication problems with your dog? Do you desire to understand each other better? Does your dog exhibit undesirable behaviors such as biting, barking or tugging on the lead? Is your dog sometimes nervous about his surroundings to the point of fear? Has a previous owner taught your pup bad habits? If so, our canine training center is here to help. Our professional trainers have proven themselves over and again.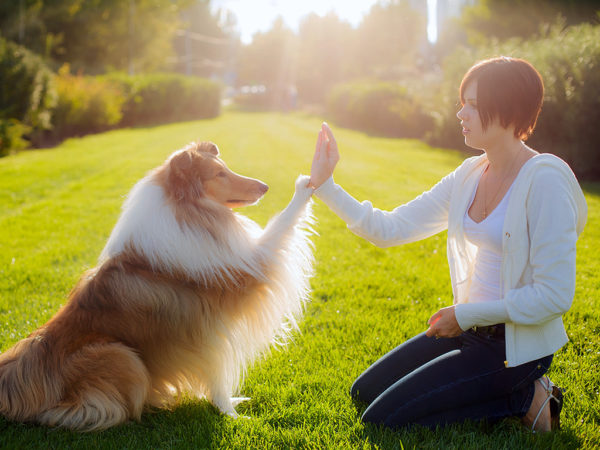 At Canine Commander we are dedicated to helping you achieve an all around peaceful, happy and productive life with your furry friend. We do not just "train" your dog. Our accredited trainers take the time and have the knowledge to modify unwanted behaviors your pet may have. We also believe it is important to educate you right along with your pet.
Canine Commander offers information on nutrition, health, canine behavior modification, obedience training and puppy consultation. We believe there are not bad dogs, just dogs that do bad things. The good news is, at canine training center we can remediate unwanted behavior.
If you do not have the time or skill set it takes to teach your dog properly, give Canine Commander a call. We have many different programs available to fit your lifestyle. Ask us about our board and train programs. We have either a two-week or a four-week program available. These classes are a solid base on which you can build. It does not matter whether your pet is young or older. We have programs available to fit your needs.
Our trainers can also come to your home for "customized obedience training." This is a favorite class with many of our clients as it allows us to address your specific needs. Helpful in situations where many factors are at play.
Canine Commander has many satisfied clients throughout the Long Island area, including Nassau, Suffolk, and NYC. Our licensed professional trainers have the knowledge and experience to bring your relationship with your dog to a whole new level. Contact the Canine Commander canine training center today.