5 Signs Your Long Island Dog Needs a Dog Training Refresher
Do you need a dog training refresher? To live comfortably surrounded by millions of other people with restricted regions for running and getting wild, you and your dog work hard to be polite to neighbors, navigate the busy streets, and get all the exercise both of you need. The chances are that you put a lot of effort into training them for city life. Whether you taught them yourself or commissioned the help of a professional trainer to help, the commands you and your dog learn together will become the language you share.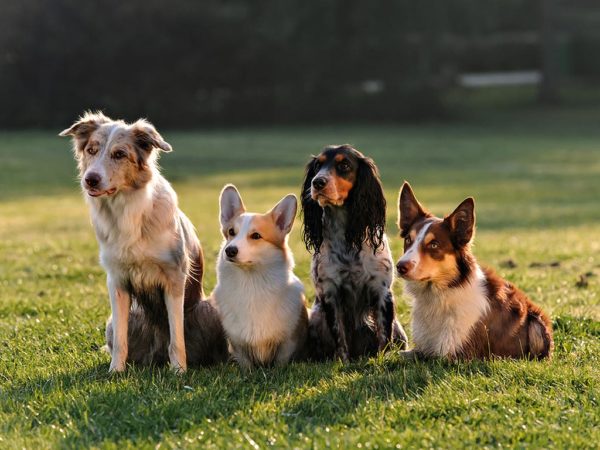 However, Dogs are adaptive creatures who adjust their expectations and responses based on recent events and patterns they have noticed. If the rules appear to have changed, they will re-write the rules even for learned commands in their minds to gain the best advantage. Every now and again, your dog may need refresher training to help them stay in sync with you and possibly to earn a new collection of command words and actions that will help the two of you get along better. Here are five signs that your dog's training is wearing thin and it may be time for a quick, professional refresher.
'No' = 'When I'm Not Looking.'
The number one sign of a dog who has adapted to their overly-relaxed or distracted owner is when 'no' loses its profound meaning. Dogs learn that 'no' is an expression of emotion, not consequence, and so will learn to appease their owners just enough to get back to what they wanted to be doing. However, a weak response to the 'no' command can be dangerous, and you need an absolute 'stop' command to keep your dog and neighbors safe and cooperative.
Play is Winning Over Obedience
Dogs love to play. They chew and romp around a little at home, and they may frolic freely in the right dog park. However, eventually, you will need to call them to you to take care of something other than their favorite toys and play area. If a dog's obedience training is starting to slip, so too will their self-control when it comes to obeying commands. If you can see in your dog's eyes that they know the order you're giving but don't want to follow it, it's time for refresher training.
Your Dog Has Trouble Adapting
Dogs build their expectations and, to a certain extent, their obedience on situations that they understand and are familiar with. Your dog may be a pro at navigating your favorite jogging run but may show more distraction and problems on an unusual route. They may also have a lot of difficulties adapting to a new home or apartment. Being confronted with a new environment and situation can confuse your dog so that they don't know how to respond. In this case, refresher training is a kindness that helps your dog understand what to do in a new situation.
When Friendliness Becomes Rudeness
Your dog may be one of the joyful, enthusiastic greeter types who like to put their paws on each new guest and lick their hands just to say hello. They might be the opportunistic scritch-seeker, always on the look-out for free hands to stick their head under, or they might be the 'play with me' toy bringing type. While any of these behaviors can be delightful for some of your household and guests, others will not be so thrilled. Refresher training can help your pet brush up their manners so that friendliness is taken in the best possible way by everyone.
New Commands Aren't Understood
Finally, not everyone is gifted at updating their dog's training individually but we still all deserve to have the enrichment of well-trained pets in our life. If you need to teach your dog new commands and routines due to a change or improvement in your circumstances, refresher training can help you work with your dog to add the new commands to the collection of commands from you that your dog already understands.
Dog training is all about knowing the needs of your dog and how that fits into the environment you share. Your dog wants to be obedient and cooperative, but they may not always have all the pieces they need to do so. Refresher training can help both you and your dog get back to that well-oiled-machine state that makes you the perfect urban team. Here at Canine Commander, we're ready to help dogs and owners up and down Long Island become happy unstoppable teams. For more information on a dog training refresher near you, contact Canine Commander today.