How to Gift Your Relative With Dog Training Classes
Do you have a relative who's pet could use dog training classes? Everyone trains their pets to their best ability. Of course, not everyone is great at training their pet, even if they want to live with an animal and are generally responsible people. You may have a friend with a new puppy that just isn't learning how to behave. Or a relative with a dog that always jumps on guests, despite their commands to get down.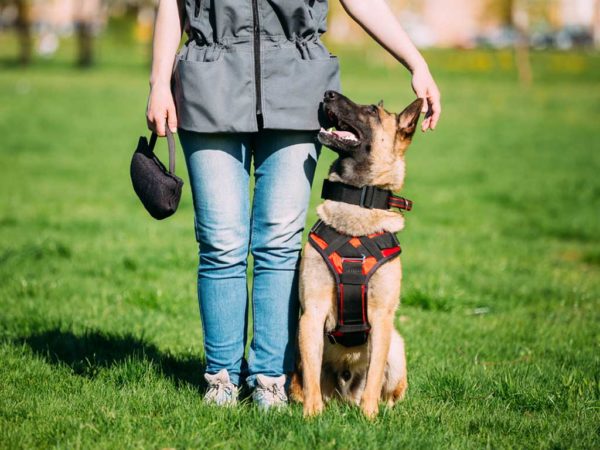 We've all been acquainted with a few poorly trained but beloved pets. The general attitude is that you can't do anything about it, but that's not true. If you have a close relationship with a friend or family member with a poorly trained pet, there are steps you can take to help them achieve a more harmonious and well-behaved home life with their pet. And a better experience for visitors. With some forethought and access to local dog training classes, you can make a difference and help a friend or relative get their dog under control.
Here's how you can do it:
Sponsor Their Lessons
Make it easy for your friend or relative to get help from a professional dog trainer. Not everyone is born knowing how to train a pet. For many people, it just never occurs to them that a few weekends in dog training classes can significantly improve their relationship with their pets. You might be able to make everything better by lowering the barrier between your friend and time with a dog trainer.
Sponsoring a few lessons at a nearby dog training school is a great way to get your friend, roommate, or relative started working on discipline and harmony more seriously with their pet. And becoming a better owner in the process.
Sign Up for Joint Lessons
Another friendly way to help your friend improve the behavior or their pet is to go in for dog training lessons together. Chances are, there are some things you and your dog could learn from a professional dog trainer as well, even if you have your basics down to a comfortable routine. Make it a fun weekend or after-work session the two of you — and your dogs — can all do together. You'll learn something, and your friend will gain a lot of benefit from setting up a real authority structure with their beloved pet.
Send the Dog to Lessons
While owner-and-pet lessons are the most effective kind, dogs can also learn commands, tricks, and basic manners on their own away from their usual owner. This means that for pet owners that are just too busy to attend dog training lessons can still gain the benefit of professional dog training.
If your friend or relative is slipping because they don't have enough time to train their pet, you can do them a favor by getting the pet to and from the trainer a few times a week. You don't even have to do the driving yourself. Dog-walking services, which are common here in the Long Island area, can also take a pet to and from lessons. This is a great way to make someone you care about's life easier and help their pet to become better behaved all at once. Not to mention, the pet will be getting extra exercise and attention, even though your friend or relative is very busy.
If you know someone who loves their pet but doesn't have the time or skill to train them, you really can help. There are a surprising number of ways to get a city dog trained for a well-mannered urban life, even if owners are busy. If you live in the Long Island area and need dog training services, contact Canine Commander today.