Dog Trainers Long Island New York Help You Assess Pet Insurance
As you assess your dog's general care—training, boarding, vet—you might assess your need for pet insurance as well. Pet insurance is designed along the same lines as insurance for people: you can get insurance for wellness (annual vet visits, vaccinations, and the like), for chronic or catastrophic illnesses (arthritis, cancer, heart disease), or both. As dog trainers Long Island New York, we would like to offer some resources to help you make an informed decision regarding pet insurance for your canine.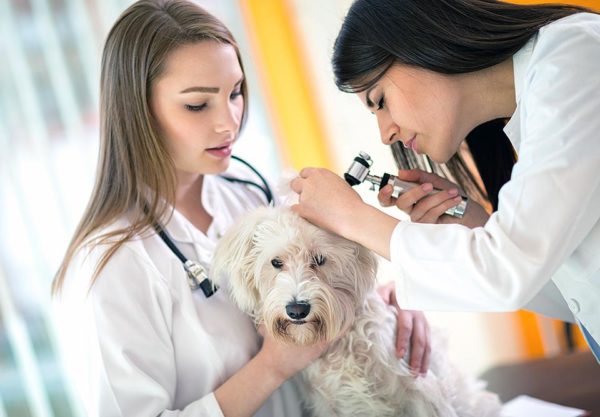 The situation is complicated, of course, by the fact that dogs do not live as long as people do and the cost of care, particularly for chronic or catastrophic illnesses, can be very high. An eye infection, for example, can cost as much as $5,000, and the costs for ongoing cancer treatment can be much higher.
Pet owners spent an estimated $15 billion on veterinary care in 2014. That's more than a quarter of the $58 billion in overall spending in the pet industry last year, according to the American Pet Products Association. About $870 million of those dollars were spent on pet insurance. That's a lot of money on coverage that insurance experts say is not always necessary or suitable for all pets.

"Pet insurance makes the most sense when your pet is young and the premium is a lower cost to you," said financial advisor Brittany Castro, founder of Financially Wise Women, adding that it "can definitely help you pay for any medical expenses that might come along during their lifespan."
Dogs can also be subject to medical emergencies that people are not. If you pet likes to tear the stuffing out of couches and then eat it, it could be cause for surgery. Given that, where should you get information on benefits versus costs?
First, bear in mind that some factors in the decision are the same as those for health insurance for people. The younger the patient, the lower the premiums. It is wise to shop around, to compare at least three difference insurers, their plans, and their rates. Think about whether you want a policy that will cover wellness care, or one that will cover illnesses only, or both as you do you research.
"If you get the right policy, it can be an asset to the health care of that pet and have a significant impact on the bill that results from a visit in an emergency situation" says veterinarian Jean Maixner, co-owner of Animal Critical Care & Emergency Services in Seattle.

"Some people can't afford the treatment so they ask us to euthanize their pet. It's absolutely horrible," Dr. Maixner says. "If people had acquired pet insurance before the emergency occurred, they might have been able to move forward with some reasonable treatment to help their pet."
Two good places to start in thinking about insurance are Consumers Advocate and Pet Insurance Review. They provide comparative information and helpful material like reviewers from consumers. Be sure to weigh carefully factors such as likely veterinary costs in your dog's lifetime plus deductibles and premiums.
Canine Commander dog trainers Long Island New York are proud to provide the best in dog training, dog boarding, and pre-puppy consultations . Please contact Canine Commander to discuss you needs for pet training and boarding.