Keep Your Pet Safe With Canine Commander Dog Safety Training
Dog safety training is important so that Fido has a long and healthy life with your family. When you think of training your dog, what is the first thing that comes to mind? Is it something along the lines of stopping him from jumping on you and your guests? Is it something to do with staying off of your furniture? These things are certainly important for keeping the whole family and your guests happily living with a canine companion. But what about Fido's safety?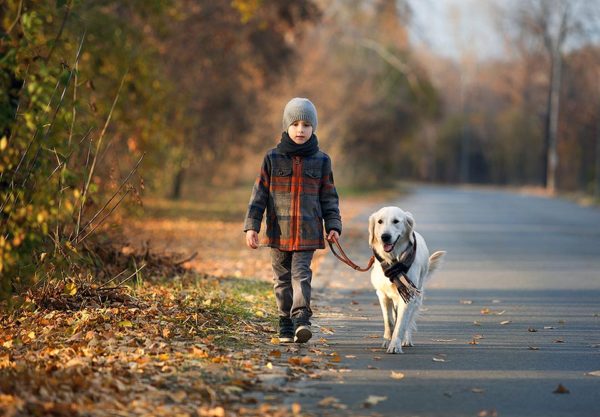 You may be asking yourself, "Is this new? Do I have to teach my dog a bunch of new commands?" No. Familiar commands such as Stay or Come simply need to be taught and reinforced.
Stay! is a common command people try to teach their dogs. It is important to make sure your dog waits for you to allow him to move again. This will prevent him from escaping the home and getting into trouble. It can stop him from crossing a busy street to follow you resulting in serious injury or even death to a precious family pet.
Come! Following Stay, your pet will know when it is OK to follow you. Many dog owners try to find places where they can let their pets run around off-leash. Some people end up spending a lot of time getting those dogs back. Particularly if you are off-leash in a rural area or on a nature trail, you could become aware of a danger to your dog, such as a dirt-bike rider or other off-road vehicle, and need them back at your side. But if she does not respond to your calls, she risks injury or getting spooked and going missing.
Down!/Off! Whichever version you choose, you want to reinforce this command. Not only will it be nice for you and others your dog comes in contact with, but in today's litigious society, you risk a lawsuit from someone claiming your dog attacked them (even if you are sure Sugar Bear just wanted to kiss them). When it comes to meeting other dogs, your dog will also be able to control his excitement, avoiding provoking another excitable animal.
Drop it/Let go! or other versions of this command are vital to your pet's safety. Dogs love to explore their world through their mouths. They will pick up and chew things that humans immediately recognize as something that will make them sick. Did your child drop a chicken bone during dinner? FiFi will think it is a delicious treat to chew on, risking splinters getting caught in their system. Dogs will pick up dead and rotting animals they find on walks, risking serious illness. They will also take another dog's toys. If they take one from an aggressive animal, a fight could ensue. Make sure that she knows to let go of whatever she has picked up if you tell them to.
As you can see, dog safety training does not have to be complicated. But you should take it seriously and reinforce these commands with your pet. It's not just for your convenience. It is for their safety. If you need help getting your pet of any age to understand you, contact Canine Commander for more info.