Dog Overboard! Jägermeister's Miraculous Dog Rescue
Jägermeister is a 12 year-old Jack Russell terrier and experienced sailor on his owner Joey Myrick's boat. Joey never though he would need to initiate a dog rescue for Jägermeister. However, on May 1st, the little dog disappeared from the deck of the boat. Mr. Myrick thinks he may know what happened. He explained that the dog sometimes jumps overboard and swims to an island when he hears the boat idling. This time, they were not offshore when the owner shifted the motor into idle so he could check something in the bilge.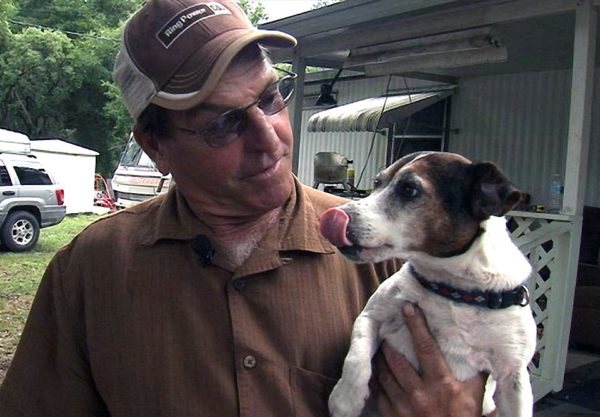 Jägermeister must have been quite surprised to find himself well offshore when he jumped. The boat was miles off Hernando Beach, Florida. Fortunately, the beloved little dog was wearing his tiny doggie life vest when he jumped overboard. He was also fortunate that it just happened to be the day that two Hernando Beach couples were celebrating birthdays with an annual boating trip. They had originally planned to island hop but were about five miles offshore when they saw something bobbing in the swells of the vast Gulf of Mexico.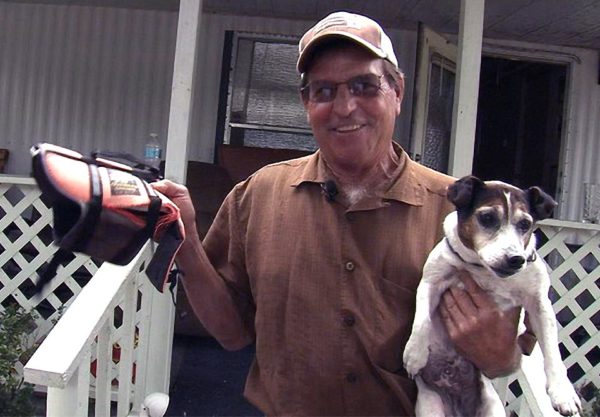 Shawn Sahr explained, "You just saw his little nose sticking up out of the water." The couples were a little bemused at finding a tiny ocean-going dog, so they contacted the Coast Guard to report their unusual find.
Mr. Myrick had also contacted the Coast Guard to report a dog overboard. After starting the dog rescue and searching the water for hours, he had reluctantly given up and was preparing to put up fliers in hope of a miracle when the Coast Guard called him back with the good news.
Jägermeister had vanished overboard about 9 AM and the little dog was rescued around noon. The tearful reunion between owner and pet took place around 2:00 that afternoon. Co-rescuer Bruce Knect recalls the grateful owner 'screaming' his pet's name in joy and relief. Mr. Myrick exclaimed: "It's a miracle. It really is a miracle." He went on to explain that it was approximately 14 miles from where Jägermeister went overboard to where he was rescued. He added, "I don't think he would have made it to Mexico."
Contact Canine Commander for the training that might keep your pet safe in unusual circumstances.