Dog Obedience Training is Crucial for Ensuring Canine Safety
Your dog is more than just a pet, they are a part of your family. It is your job, as their puppy parent, to ensure that they are well cared for and kept safe. A large part of keeping your dog safe goes beyond getting the proper vaccinations and picking out the best food. Ensuring that your dog is well-trained is one of the best things you can do to help guarantee your dog stays safe and out of harm's way. Knowledgable dog trainers know dog obedience training is crucial for ensuring canine safety.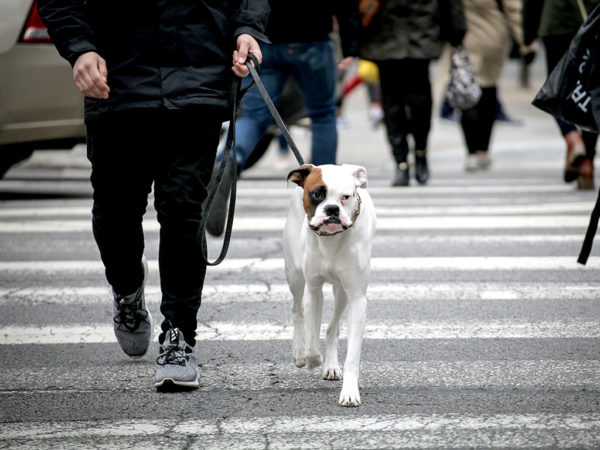 How Training Keeps Your Puppy Safe
There are many hazards in this world that can catch you and your puppy off guard if you have not prepared for them. The world is large, and your dog is small compared to it, so you have to be proactive by taking steps to prepare your dog for any and all circumstances. If, one day, you are playing with your dog outside and they slip away from you as a car goes by, whether or not your dog knows the come command could make all the difference. We know your dog does not understand the dangers of this world as well as you do. To them, a car is a really big, fun toy that they can chase. In that moment, it is vital that your dog is trained well enough to come if you tell them. Ensuring that your dog will obey you under any and all circumstances will help keep them safe.
Training is Not Always Easy
Dogs aim to please, but they are also easily distracted, excitable, and a bit hyper, especially when they are puppies. While they aim to please you, they do not always listen. It can be very frustrating when you are trying to do what is best for your dog, and they simply will not follow your commands. That is why taking your dog, no matter what age, to a professional dog trainer that has years of experience, training, and knowledge is vital to success. A professional can read your dog's signs better, understand the best way to teach based on your dog's personality, and the confidence it takes to keep your dog's attention.
If you are having trouble training your loveable pup, or you would just rather start the process with a trainer who is both qualified and excited to teach your dog some new tricks, then please contact Canine Commander today. Their expert and credentialed trainers will ensure that your dog knows what to do when you tell them to come, sit, or go to the house.