All About the Community Dog Wash
Have you used a community dog wash? As a dog owner, bathing is one chore you must perform on a regular basis. When it comes to bathing, you can either do the task at home or take your canine to a community dog wash. There are advantages and disadvantages to the community dog wash.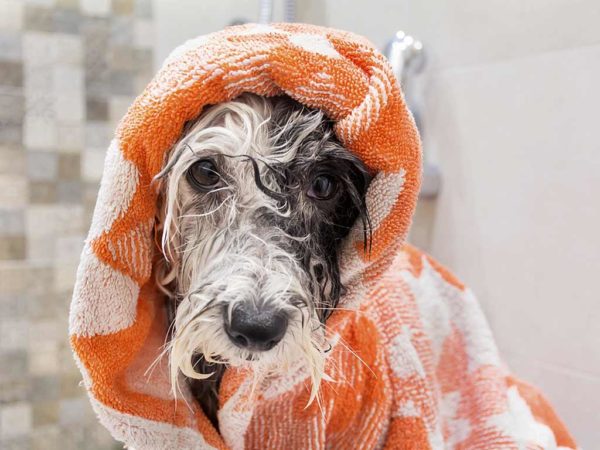 Advantages of a Community Dog Wash
A community dog wash has numerous advantages over your own bathtub. For example, a dog wash is more ergonomic, meaning there is less bending and stooping. The fact that it is more ergonomic also means you can avoid straining your back while lifting your pet into the tub.
Bathing your dog will make him clean, yet leave an enormous mess for you to clean up. Along with dirt and hair in your bathtub, your canine may leave wet paw prints all over your floors and furniture. In some cases, you could spend more time cleaning up after the bath than you actually do giving it. At a commercial dog wash, you will not have to worry about messing up your entire house while performing this one little function.
Some dog wash stations have added amenities that can make bathing your dog easier. For example, some offer shampoo, absorbent towels, or a fur drying machine. This, in turn, means a more pleasant experience for your canine.
Community dog washes are often located next to car washes or laundromats. So you can visit them while doing other types of cleaning errands, which many pet owners find very convenient. Some will even be near dog parks, allowing you to wash your animal after he has spent time rolling in grass and dirt.
Appointments are generally not needed. Most dog washes operate on a "first come first serve" basis and usually do not require an extended wait time.
Disadvantages of a Community Dog Washes
While dog washes do have numerous advantages, there are some cons to them as well. One problem is that not all facilities are impeccably maintained. The right dog wash should ideally:
Be cleaned and sanitized in between uses.
Have equipment that works properly, with a maintenance technician available to address any issues.
Contain clean-up stations so that owners can dispose of feces.
Provide a reasonable degree of privacy to cut down on canine aggression.
Another disadvantage over bathing at home is the fact that you must transport your pet to and from the dog wash. This is problematic if your pet does not enjoy car rides or has a tendency to run when getting in and out of an auto.
Before using any dog wash, visit the location in person to see how well it is maintained. Ask questions to determine how helpful staff members are. Make sure all equipment is functioning properly and that there is an adequate stockpile of supplies on hand.
Note that some dog washes are self-serve facilities that are often left unstaffed. When using one of those stations, ensure there is a working customer service number you can call if you have issues. You'll also want to know how often owners inspect and/or clean the dog wash. Avoid any places that do not appear to have sufficient oversight.
Long Island Dog Training Aids with Bathing
Some dogs just do not like baths. These canines may put up a struggle and become difficult to handle. A Long Island dog training course can help ease your pet's anxiety to make bath time more pleasant. But that is not all, as a well-trained animal will behave better during other situations as well. To find out more, please contact Canine Commander.