Get Your Christmas Puppy Professional Dog Training
For a few lucky children every year, Christmas is the perfect opportunity to bond with a brand new pet in the form of a gifted puppy. Whether it came from you, the grandparents, or was a concerted effort with an older sibling, giving a child the opportunity to raise a puppy is something they will cherish for a lifetime. Of course, once you get past the magical moment of surprise and bonding, puppies are not exactly a walk in the park yet. If you want that wagging little ball of fur to become a well-mannered family pet capable of waiting their turn for scraps in the kitchen and politely greeting guests, training will need to start fairly soon. For Long Island residents, Hicksville dog training by Canine Commander provides the best choice for your christmas-gift puppy.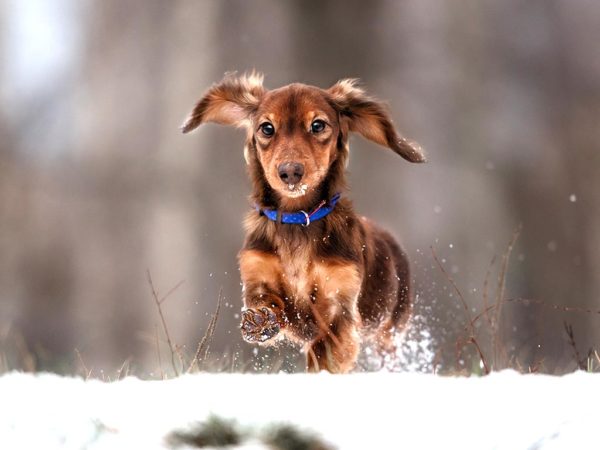 Professional Dog Training
Many owners take on puppy training on their own, and some are better natural dog trainers than others. Not everyone automatically knows how to teach a dog to be well-mannered, and the last thing you want is for your child's dog to get out of hand. If you know that you are not particularly talented at dog training, that is exactly where professional dog trainers come in. With the help of a specialist in both animal bonding and obedience training, the whole family can learn how to train and interact with the new puppy.
How Old Does My Puppy Need to Be?
Most breeders, pet stores, and people giving away puppies will not separate them from the mother until about six to eight weeks. At this point, they should be fully weaned from nursing and able to get around on their own. Puppies can also start to be trained at about eight weeks but be patient, they haven't been alive very long.
House Training, Chewing, and Barking
From the moment you bring the little ball of love and piddle into your home, your first concern is probably for your carpets. Puppies have not been living for more than a few weeks, and they have not figured out the right way to take care of their needs yet. Chances are that your child also doesn't have a great idea of how to train the puppy to take care of things that grown-up dogs already have figured out. You can bring both your child and their puppy into a puppy training class where they will learn how to deal with the basics like house training, chewing, barking, biting, and jumping.
Preparing Your Home for a Dog
If the puppy is the first dog in your family, you may want to take a few special measures when preparing your home. If the puppy is to be an independent indoor/outdoor dog, you will probably want to install a dog door in one of your exterior doors. For yard containment, you will want to look very closely at your fencing including the space between the fence and the ground where your puppy could potentially escape. A dog training expert can help you identify risk points and figure out the correct solutions to dog-proof your home.
Life With Your New Puppy
After the magic of the holidays has passed and the kids have to go back to school, there will be one lingering miracle wagging their tail at the door every day when they get home. A family dog is an amazing addition to a home with children, especially when they are well-trained from the very beginning. For more information on Hicksville dog training, contact Canine Commander today!