Chihuahua Behaving Poorly? Long Island Dog Training Can Help
Chihuahuas are a misunderstood creature that often provides their owners with a lot of pure love and affection. They are among the most loyal breeds in existence and can be a lot of fun due to their quirky personalities. Unfortunately, new chi owners in Long Island may find that their new best friend is suffering from behavior problems. Luckily, if you have a chihuahua behaving poorly, specialized training can correct most issues.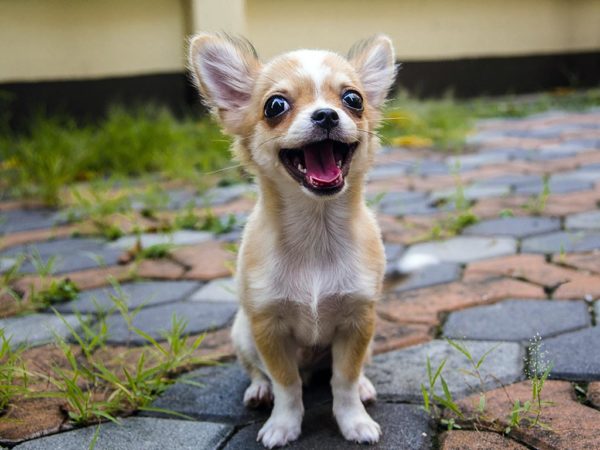 While Chihuahuas are one of the most popular types of dogs on Long Island, behavior issues can make them difficult to manage. Even worse, many dog owners may try to correct them with improper training techniques and make the situation even worse. This is often because the chi can require specialized training due to their small size and temperament.
The Chihuahua Is Very Sensitive
Many people think of the Chihuahua as a mean or unfriendly breed. That is because they can be sensitive and nervous dogs that are defensive of their small size. Unlike other small dogs, they are very well aware of their diminutive stature. As a result, they are one of the most sensitive and emotional dogs on the planet. While this often results in a very loving pet who loves attention, it makes them hard to train.
That is because training methods that work for other breeds will at times not work for the chi. They may not respond well to many types of corrective measures because standard measures may upset them or make them nervous. Just as any dog, they poorly react when being incorrectly trained.  This is a top reason we see a chihuahua behaving poorly.
Harsh Discipline Can Lead To Worse Behavior
Frustrated chi owners may have turned to harsh words, or even light slaps to correct problematic behavior. This type of corrective measure is a mistake with any dog but is particularly problematic with the chihuahua. The sensitivity of the chihuahua means that it will take these harsh actions very personally. In some instances harsh discipline, it can make the chihuahua even more nervous and cause even worse behavior.
That is because anxiety, confusion, and frustration usually cause poor behavior by a chi. Using harsh corrective action is likely to increase this tension and cause your dog to behave even more poorly. Thankfully, professional dog trainers know how to get around these problems.
Training Can Help Improve Behavior
Specialized dog training is an excellent gift for your chihuahua because it will identify what is causing their behavior problems. Then, it will take steps to ensure that it does not get any worse. For example, our professional trainers will identify the source of your chi's anxiety and help them feel more comfortable and happy around others.
Even better, we acclimate them to being around new people and increase their comfort level when being left alone without you. The attachment between the and its owner is unusually high, meaning that separation anxiety causes many destructive behaviors. With our help, your chi can get over this problem and become a happier and better-behaved canine.
Save Your Chihuahua From Bad Training
The unique nature of this breed often makes it hard to correct problematic behaviors. As a result, it is essential to invest in high-quality dog training that can help keep them on the right path to training success.
Please contact Canine Commander today to schedule a training session if you have a chihuahua behaving poorly. Your chihuahua will be trained with the kind of individual care that it deserves. Our dog trainers love all breeds and understand their specific personalities. As a result, you can enjoy a well-trained, friendly, and loving chi that will do what you want and without behavioral issues.