Four Questions to Ask Yourself Before Buying a New Dog
Are you considering buying a new dog? We have all been there. You walk through the park and see an adorable puppy playing fetch, you drive by a pet adoption event, or go to a friend's house and snuggle on the couch with their fur baby, and you think to yourself "I should get a dog." It has happened to even the strongest among us. We look into those big soulful eyes, and we are hooked. Dogs, after all, are man's best friend. So, why should you not take that step and get a dog of your own? But, before you head off to your local shelter, there are a few questions you need to ask yourself first.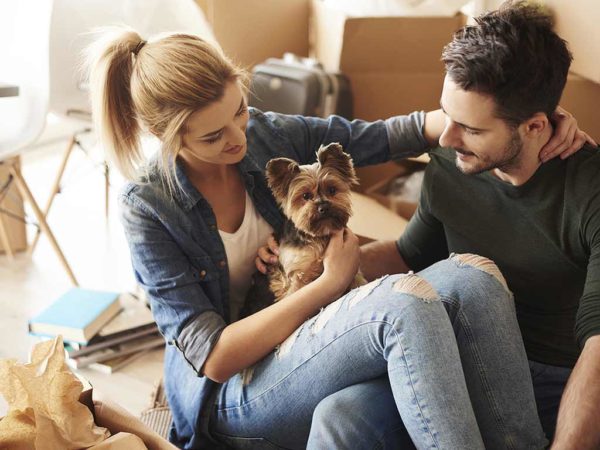 1. What is your current living situation?
Some apartment complexes have breed restrictions. Before visiting a shelter, make sure you browse the list of dogs you might not be allowed to bring home. The second thing you need to consider is the amount of space you have. If you live in a small studio apartment, you probably want a smaller dog. A large breed will feel cramped, and it will be very difficult for him to get the amount of daily exercise he needs to stay happy and healthy. Even the best dogs will start to act up when they have excess pent up energy and no proper outlet for it. In choosing a dog that is not right for your living quarters, you are setting your dog up for disappointment and failure, and you are going to cause yourself a lot of stress that could have been avoided.
2. Can you afford a dog?
The expenses that occur when bringing a dog into your life go well beyond the initial adoption fees. When trying to decide if getting a dog is the right choice for you at this point in your life, you need to factor in all the additional expenses you will have to take responsibility for. You will have to provide your dog with food, treats, monthly heartworm medicine, and flea prevention. Your dog will need regular vet checkups, and these will be far more frequent if they are a puppy or elderly. Your dog will need a least a few toys to play with, and you will need a collar and leash for walks. If you live in a cold climate, you might want to also invest in a jacket for your pup. All of these necessities add up quickly. So, it is vital that you take them into account when planning your future with a fur baby.
3. Do you have time for a dog?
Bringing a dog into your life is a big responsibility. You need to ask yourself if it is something you are truly ready for. The overwhelming emotions you feel when you first bring a dog home will wear off a bit. You will still love and cherish your dog, but when life goes back to your day-to-day routine, and the newness of having a dog fades, you will feel the full weight of the responsibility you have taken on. You need to think ahead, now, to that point and ask yourself if this is truly what you want. Your dog will require a lot from you. You can not simply feed him and walk away. It is not enough to keep your dog alive. You need to give it a happy and healthy life. And that will require that you spend quality time caring for your four-legged friend. Your dog requires lots of love, attention, mental stimulation through play, and exercise. If you work long hours or travel frequently, ask yourself if you can practically handle a dog. Your pup experience deep sadness and frustration if it is forced to spend the majority of its time alone.
4. How will you train your dog?
In a perfect world, your dog would come home and know right from wrong immediately, but that is not going to be the case. Just like with children, your dog will not know what is expected of him until he is told. He is not going be able to differentiate between a chew toy he is allowed to play with and your sofa cushions. And, your dog might be afraid or nervous when you first bring him home. He is entering an entirely new world and new life, it is only to be expected. But, nerves get to animals just like they get to us. And he might act out. It is important to have the proper knowledge and tools to train your dog in a way that is efficient and helpful. The best way to ensure your dog learns the rules of your home is to allow someone who is professionally trained and genuinely cares for animals to teach him the ropes. At Canine Commander, that is exactly what you will find. We have been successfully training dogs of all breeds and ages for years. We genuinely value your dog and your relationship with him. We provide several services so that you can choose the one that is best for you and your pet. Whether it is dog obedience training, puppy training, behavior modification and problem-solving, or board and train programs, you will find something that works for you. So, if you have decided that getting a dog is right for you, please contact Canine Commander today. We hope to be a part of your dog's life and the successful relationship you two will cultivate.