The Best Dog Trainers in Long Island Recommend Two of Our Favorite Dog Parks
Yes, you have your dog trained by the best dog trainers in Long Island. For you as owner, though, the occasional weekend or staycation day dawns when you want some exercise, a breath of fresh air, and there your dog is, ready to go with you. Getting out with you is a special treat, so make the day special with these parks that are wonderful for your dog. Off-leash, you say? The freedom will make a pet dizzy with joy. Plus, for you, going to the dog parks is a great way to meet fellow dog lovers.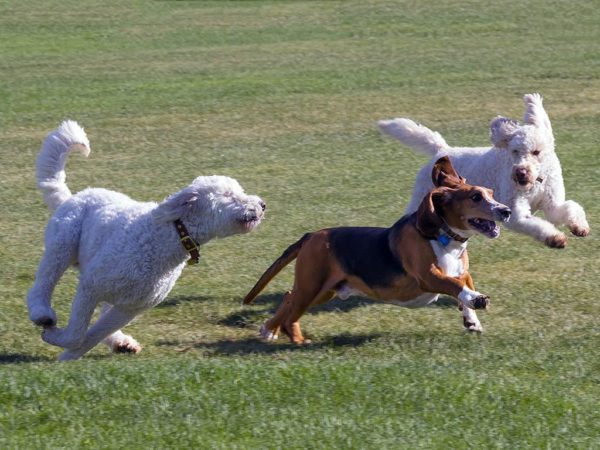 Larchmont Park
The first one is a bit to the north. Still, we do envision you on a weekend or a staycation, and this is a park both you and your dog will love. It is Larchmont Manor Park in Larchmont, a relatively short drive. Larchmont Manor Park is a 12+ acre park designed for quiet walks. It is a lovely historic park with paths and benches to sit (for you). You will see three historic homes and gazebos, as well as plants and manicured grounds. Part of Larchmont Manor Park hugs the shoreline of the Long Island Sound. If you would rather not be near the water, there are numerous paths not near the water. Your dog must be on a leash. Larchmont Manor Park is privately owned by citizens of the city but is open to visitors.
Visit larchmontmanorpark.org
Prospect Park
Then, to the east, check out Brooklyn's Prospect Park Dog Field. Dogs can cavort around free in the Long Meadow, Neathermead, and Peninsula areas. We are talking off-leash! It is open from 5 am to 9 am, and 9 pm to 1 am daily (those are the unleashed hours). Special events for dogs take place in the park frequently.
Visit prospectpark.org
Contact the best dog trainers in Long Island, Canine Commander for more information on dog training and boarding.