It's Back to School Dog Training Time at Canine Commander
Kids are returning to school this fall, and so are the canines. Dogs are pack animals. Your dog is happiest and most content with a pack leader who can consistently and effectively communicate in the dog's language. Canine Commander is your back to school dog draining professionals for developing and strengthening the bond between you and your dog.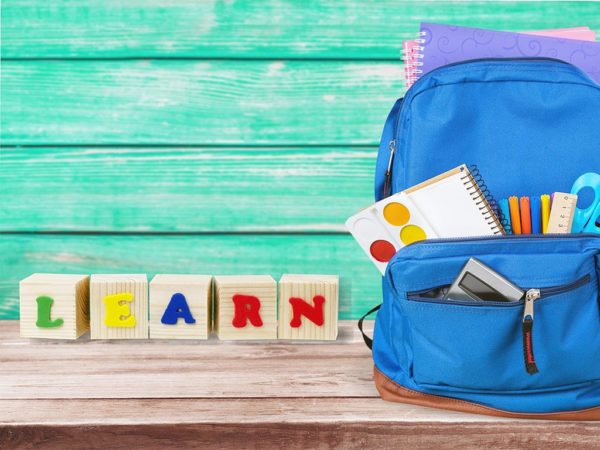 Canine Commander offers a variety of classes, from basic obedience to the American Kennel Club's Canine Good Citizen program. All classes are designed to empower you to be the steady, reliable pack leader that your dog needs and expects. Your dog will feel safe and comfortable looking to you for guidance and the next command. The group class format is also advantageous for allowing the opportunity socialize with other people and dogs in a controlled, professional environment. The following classes are scheduled for this fall:
AKC's Canine Good Citizen Program
The CGC program is designed to acknowledge a dog who exhibits good manners in the home and community. It is a two-part program emphasizing the responsibility of the pet owner and basic good manners for the dog. All dog-owner teams who pass the 10-step Canine Good Citizen test may receive a certificate of Canine Good Citizenship from the American Kennel Club. The first five classes will be basic obedience, with the CGC test being given on the last class. The CGC program meets on Saturday at 10:15 am from September 23rd to October 21st. The CGC test is at 10:15 am on Saturday, October 28th. The cost for this program is $185 and includes the five basic obedience classes and CGC test.
Basic Obedience Class
This five-class course will teach your dog basic commands including come, sit, down, stay, place, walk nicely on a leash, look, and leave it. The commands will be given using both hand signals and voice. Common behavioral problems will also be covered. The Basic Obedience Class meets on Saturday at 11:00 am from September 23rd to October 21st. The cost for this course is $160 and includes five classes.
Contact Canine Commander at (516)503-5527 to reserve your back to school dog draining spot today.
All classes are held at:
Canine Commander 62 Farmers Ave. Bethpage, New York, 11714
Please use the side entrance on the left. Ring bell on the gate.