Beautiful Staffordshire Bull Terrier AKIRA NEEDS A HOME!
Beautiful Akira is in need a loving forever home. Take a look at this pretty well-behaved girl! Akira is a solid black adult Staffordshire Bull Terrier with a striking white chest who is sure to win your heart over. With a white blaze on her face and the sweetest of eyes she loves people of all ages and gets along well with larger dogs too.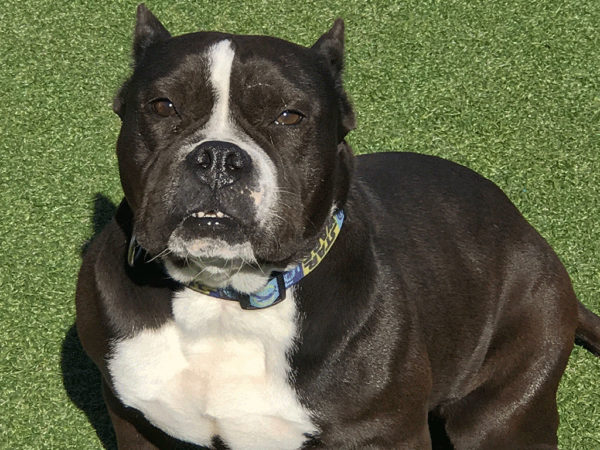 She is only two years old and fully obedience trained. Akira is house trained too and ready to meet her new family. She will make a great addition to a household that does not have the extra time or funds to spend training a new dog or young puppy. Like all dogs, she will do best as part of a family. Akira is a friendly dog who will enjoy walks and outings with you. We are looking for a forever home that can give her the love she will return.
This smart, pretty Staffordshire Bull Terrier is ready and waiting to become the newest addition to your family. She will make a great companion and friend for many years to come. She will go to approved homes only. A fenced yard is the best way to keep her safe. You can stop in to meet Akira and get to know her at the Canine Commander facility in Bethpage
For more information on Akira, please call Chris Hanley at 516-503-5527 or contact Canine Commander today. Please share this post to help this Staffordshire Bull Terrier find a new home, thank you!