Akira Needs a Home! Adopt a Beautiful Two-Year-Old Staffordshire Bull Terrier
Akira is a beautiful two-year-old Staffordshire Bull Terrier. She is very well socialized with people of all ages and with larger dogs. Meet her at the Canine Commander Facility in Bethpage to let her show off her outstanding obedience training! She is fully house-trained and ready to go to her new home.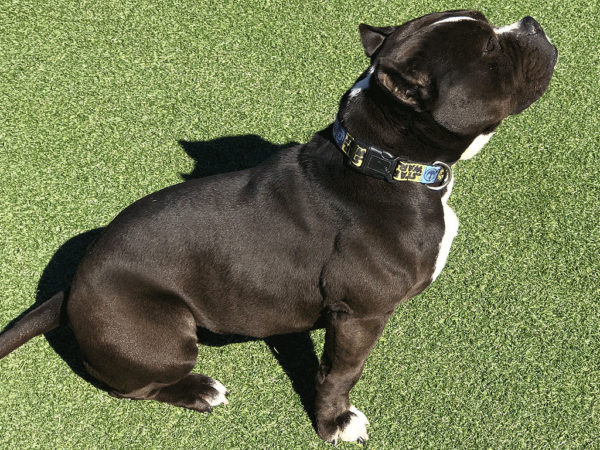 The Staffordshire Bull Terrier is a very old English breed. Known for its intelligence, playfulness, and loyalty, "Staffies" are also hardy and strong. Originally bred for bear baiting, these dogs have, in the last century, been bred as family companions and show dogs.
The American Kennel Club describes this breed as an "all-purpose dog" due to its courage, high intelligence, trustworthy temperament and its particular affection toward children.
At two years old, Akira offers her future family with the benefit of a loyal, loving, well-trained and socialized companion young enough for many years of active adventure, but just mature enough to be beyond the challenges of puppyhood. As with most intelligent breeds with a stubborn streak, she will thrive best in a household in which the family has basic dog handling skills. We at Canine Commander can help Akira's new family make the most of this wonderful dog's solid training foundation as well as her potential through our training programs.
For more information about Akira, please contact Chris Hanley at 516-503-5527.