Adopt a Trained Dog From Long Island for Your Family
The origins of domesticated dogs reach back thousands of years. People and dogs have loved and served one another in many ways. In return for care, dogs have helped us hunt, guarded our families and possessions, and brought the simple yet important pleasures of companionship. Many of today's American families bring dogs into their homes for companionship reasons. A family with children may want an additional playmate for their kids. Whatever your reason for wanting a canine companion, adopt a trained dog from Long Island today!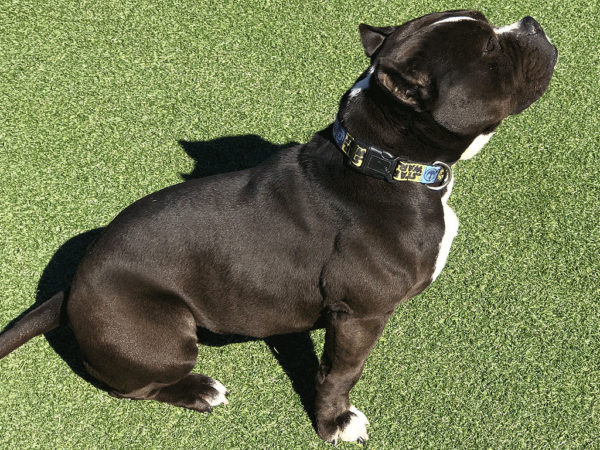 Breeders have long provided people with pets. Many are reputable and responsible with their practices, offering healthy dogs with wonderful personalities to their clients. However, in an age where many of these animals end up abandoned in shelters or on the streets, you may want to consider a shelter or a private owner who can no longer keep their pet and is looking for a good home for a beloved family member.
Adult dogs and puppies alike often come with some serious needs. Primary among those needs is training. Training a dog to live up to human standards takes work, plain and simple. One of the top reasons animals end up in shelters is that their human caretakers did not realize how much work training involves.
Perhaps you know you do not have time for the initial training that dogs need to successfully cohabit with their human friends, but you do have the time and resources for the ongoing care of a fully trained dog. We here at Canine Commander on Long Island have taken in Akira for such training. She is a two-year old Staffordshire Bull Terrier with a sweet disposition. This breed has long been known for loyalty and intelligence as well as their gentle ways with children. She is now ready to be adopted by a loving family.
Given Akira's age, she is beyond the common puppy behaviors of needing to chew everything in sight and frequent pottying, yet she is young enough to stick around for many years. She has gone through our behavior training program so that she understands what her human companions expect of her. We have found that she loves long walks and would enjoys a fenced in yard to play in.
If you want to adopt a trained dog and Akira sounds like she could be a good fit for your family, or you have a dog in need of some training, please contact Canine Commander today. We have the right dog training for your needs.